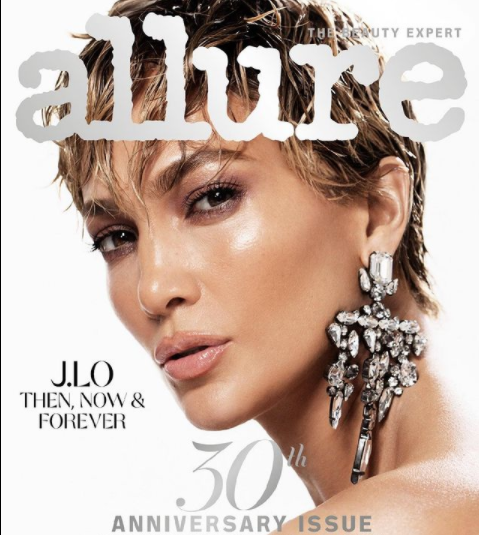 Credit : daniellamidenge/Instagram
Jennifer Lopez can sure pull off any look. For Allure's 30th Anniversary issue, Lopez rocks a pixie cut and fans went nuts. While it hasn't been confirmed if it's a wig, her hairstylist Chris Appleton hints that the drastic chop might be the real thing. While most people on Instagram agree that Lopez looks great with her new hairstyle, there are also those who disagree. One Instagram user says its Lopez's "worst shot ever," another points out that the singer-actress is "too strategic" to chop her hair off and one more echoes many fans' sentiment, "Please tell me that's a wig." Lopez's big reveal garnered nearly 700,000 likes and over 5000 comments on Instagram. Appleton's own post got over 70,000 likes and over 500 comments. The Zoe Report writes that as a style chameleon, it won't be a surprise if Lopez comes back with waist-long hair the next day.
You don't need Lopez's enviable jaw line to make a pixie cut look great. If you're considering going short for the spring and summer seasons, here are a few tips from L'oreal Paris before getting a pixie cut:
Start long.
Going from long to super short can be exciting but also nerve wracking. L'oreal advices starting with a longer pixie and going shorter if you feel good about it. Cutting it very short right away mean you'll spend weeks growing out an unwanted haircut.