BeautyCloud
Lucy Boynton Gets Real About Her Crazy Beauty Routine
Feb 04, 2021 09:36 PM EST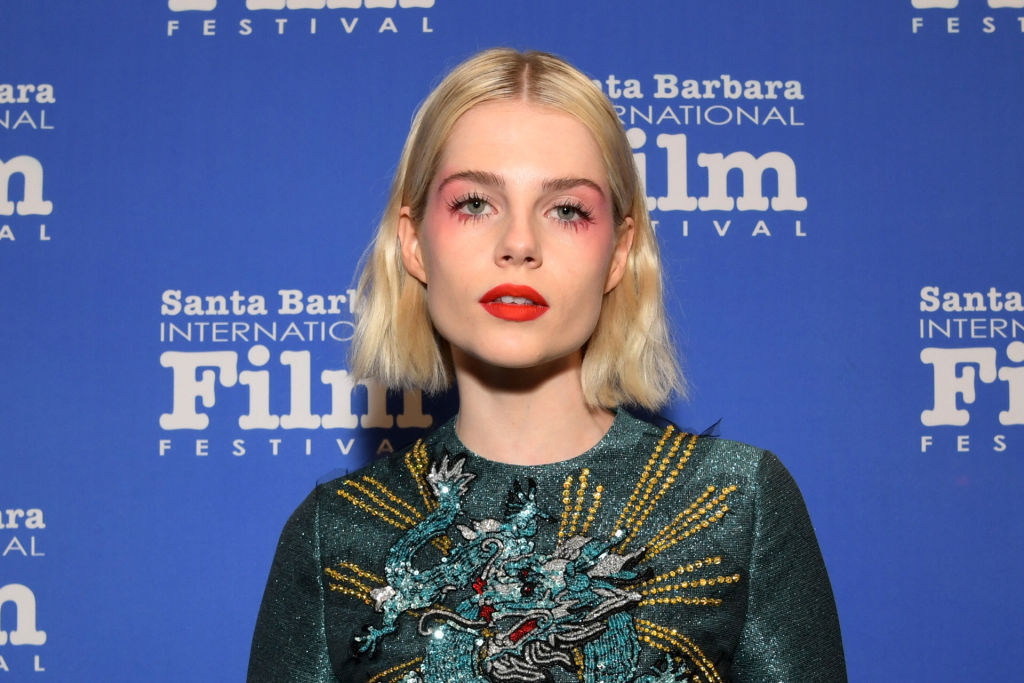 Credit : Emma McIntyre/Getty Images for SBIFF
Long before the 2021 hair trend, known as the boyfriend bob, Lucy Boynton has been rocking the red carpet with her ethereal look, featuring her short platinum blonde hair.
Aside from her acting prowess in the hit Netflix comedy-drama series "The Politician," fans are drawn by her unique features, showcasing mod beauty ala 70s supermodel Twiggy--with those big blue eyes and pale skin.
In her recent interview with Elle.com, the British-American actress, whose rise to fame is through her role as the young Beatrix Potter in the 2006 movie, "Miss Potter," shares some bits and tricks of her beauty, makeup, and skincare regime.
During the chat, the "Bohemian Rhapsody" star spoke about how she takes care of her skin, her major beauty secret.
Describing her skin as sensitive, the 27-year-old actress shares that she is super cautious about trying out new products.
As we all know, people who have sensitive skin are prone to inflammation or adverse reactions due to harsh chemicals, dyes, and fragrances that come into contact with the skin.
With this, beauty experts advise focusing on products that promote moisture and hydration onto the skin. In addition, those who have this skin condition should opt for fragrance-free products designed for people who have sensitive skin.
As for the blonde beauty, she swears by Weleda's Skin Food moisturizer and their Gentle Cleansing Milk.
Considered as their bestsellers, the ultimate moisturizing cream contains a potent plant extract formula suited for dry and rough skin. Simultaneously, the gentle cleanser has nourishing plant oils that deeply cleanse the skin without that harsh and non-drying feeling.
When it comes to her most significant beauty discovery, Rami Malek's girlfriend mentioned exploring the wonders of using under-eye masks.
"My makeup artist Jo Baker gave me Chantecaille under-eye masks - I keep them in the fridge.
In addition to this, Lucy Boynton mentioned the one thing that makes her happy: spending hours in her bath while reading or catching up on some series to binge-watch.
"I'm such a bath person," she furthered.
The "Sing Street" actress also has her fair share of crazy things she did in the name of beauty.
She recalled being "rolled up like a burrito" in an "infrared" body wrap by the celebrity aesthetician Cynthia Franco. This was called the Head-to-Toe Glow treatment, which is known as a major detox.
One of the exciting benefits of this procedure is the radiant glow effect and losing up to 1,000 calories per session.
Also Check: Sarah Jessica Parker Is the New Loungewear Queen for 2021
Lucy Boynton's Hair
It's no secret that maintaining platinum blonde hair at its peak condition requires much more effort than the usual hair color. Aside from preserving its color, bleached hair is prone to hair damage, such as breakage.
The actress revealed that her biggest beauty indulgence is keeping her platinum blonde in its pristine condition.