Since the quarantine started, most of us learned the tips and tricks of DIY skincare at home, and even at-home waxing is totally doable.
Apart from its usual alternative, shaving, waxing eliminates unwanted body hair for as long as six weeks.
In addition to this, adding this procedure to your weekly beauty routine will give off that glowing and radiant feeling while leaving your skin smooth, fresh, and hair-free.
Interestingly, waxing can be done in several areas of the body, may it on the face, which includes eyebrow, upper lip, chin, and underarms and arms, legs, and bikini areas.
Have you always dreaded having those pesky cuts and bruises caused by shaving? Well, fret no more since opting for this hair removing method won't lead to getting any cuts or nicks that can leave scars.
Also Check: Achieve Rosie Huntington-Whiteley's Hair Hack With This Secret!
Everything You Need to Know About DIY Waxing
However, there are a lot of things to consider before getting yourself an at-home waxing kit.
Prep the Skin
Just like in makeup, prepping the skin is an essential part of every skincare routine.
Ministry Of Waxing General UK Manager Zainab Siddiq previously explained to Elle magazine that skipping this part will make or break your at-home waxing experience.
"When using any waxing product, it's important to sanitize the area prior. This will remove any sweat and bacteria and give a clean base for the product to adhere to without irritating the epidermis," he mentioned.
Exfoliating will help to remove any dead skin cells and free ingrown hairs found in the skin.
The Right Length of Hair
Experts advised that it needs to be a minimum of ⅛ inches long, and just in case you have longer hair, you might want to trim it.
In case You Missed: Milk Makeup Drops New Line of Glossy Lip Collection
Know the Right Product
Another essential step is choosing the right kind of waxing kit.
There are tons of products, varying from hot or cold DIY kits.
Most ready-to-use strips are considered cold wax as it needs minimal preparation and can be used anywhere. On the other hand, hot wax needs to be heated with a strip that is then laid and pressed on top of the wax.
Although it may sound so complicated, several products on the market offer at-home waxing kits.
With that, here are the three best waxing kits that you can use right at your home.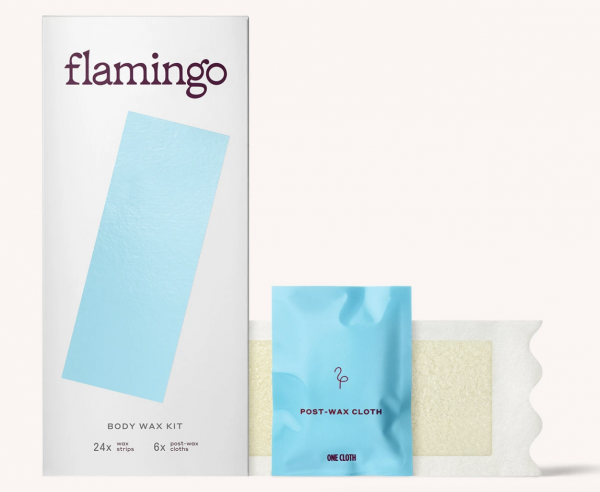 This easy to use kit contains 24 soft gel wax strips suited for all skin and hair types. Moreover, this also includes six post washcloths that are designed to eliminate post-wax stickiness and restore skin.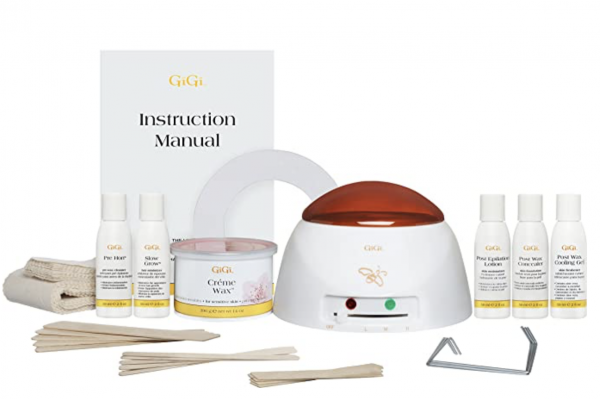 If you want to splurge on a salon feels waxing kit, you could try the GiGi Mini Pro Waxing Kit. This all-in-one depilatory kit comes with complete waxing essentials such as crème wax, pre, and post-treatments, spatulas, warmer, instruction manual, and cloths, so you'll have everything that you need.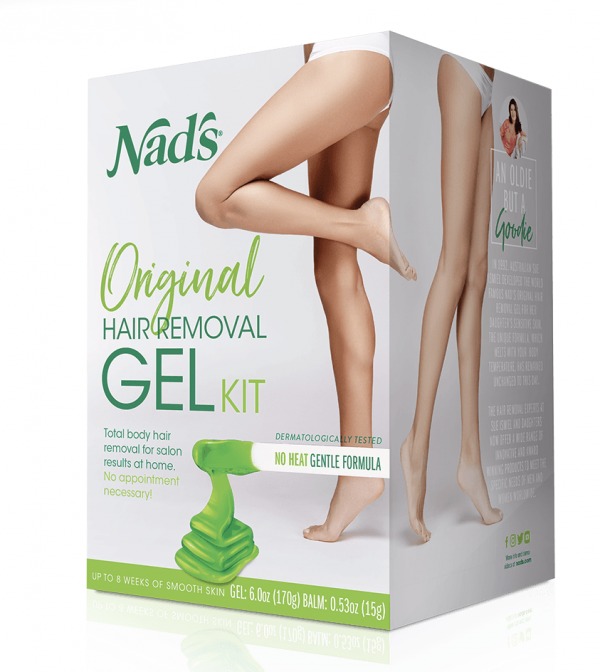 Made from natural ingredients, this at-home waxing kit comes with 170 grams of hair removing gel, four Nad's pre-wax cleansing wipes, six wooden applicators, one body balm, and ten cotton strips that you can also reuse for your next waxing session.
Read More: Hailey Bieber Set to Launch New Skincare Brand "Rhode"