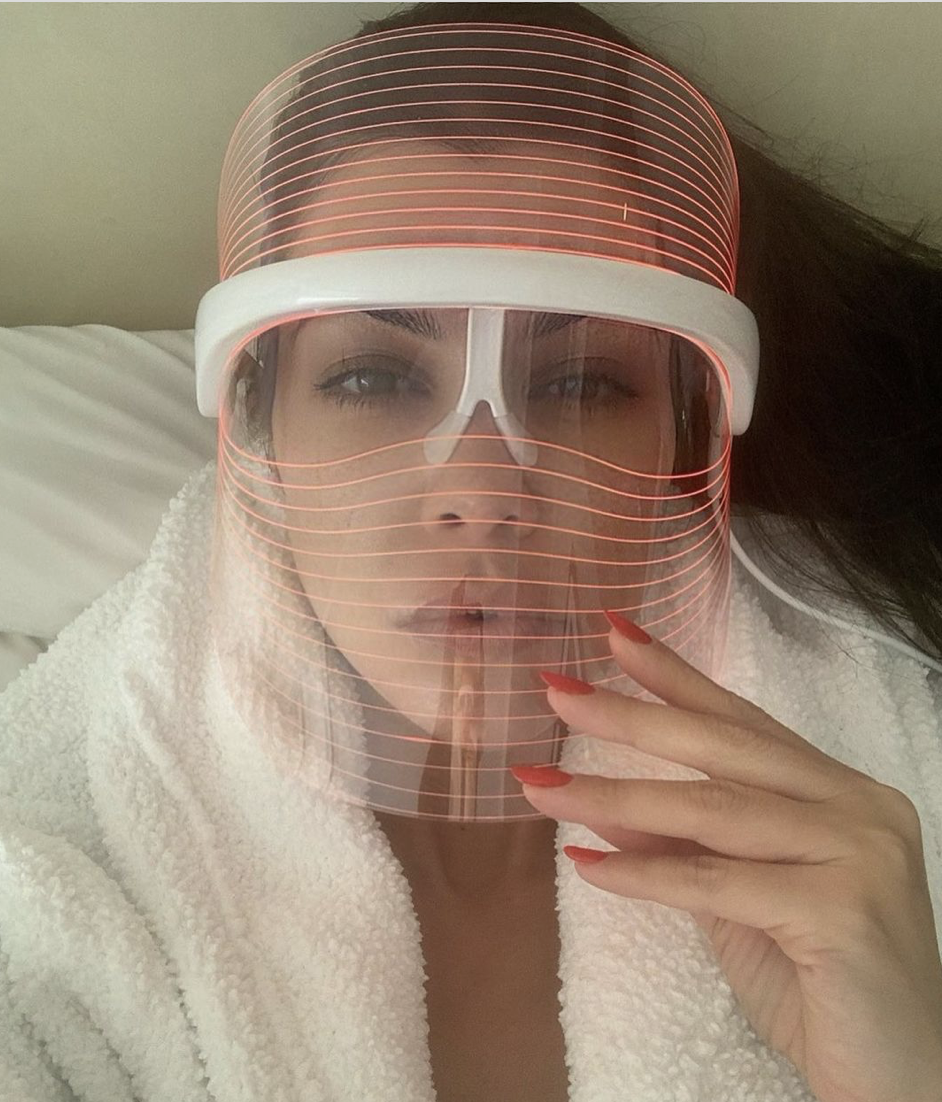 Credit : Kourtney Kardashian Instagram
LED therapy face masks have been the talk of the town since the pandemic started.
Since quarantine, most women opted for at-home devices to elevate their skincare routine. This may include a facial toning massager, which comes in various designs, as well as micro-needling tools to treat scarring and hyperpigmentation.
Interestingly, aside from the fact that everyone turned into a skincare junkie during the lockdown, celebrities are hyping up at-home LED therapy face masks.