BEAUTY
Beauty Editors Vote For The Best Nude Lipsticks For Dark and Deep Skin Tones
Dec 11, 2020 04:33 AM EST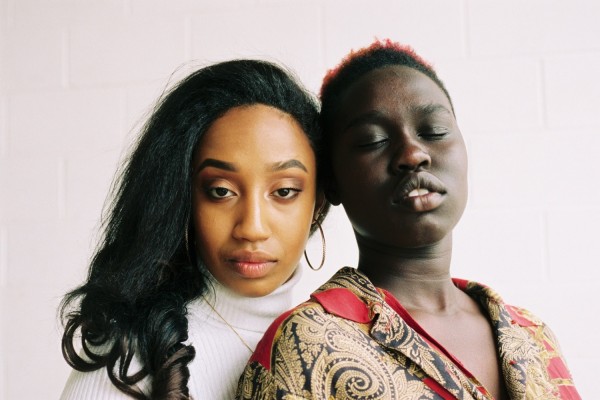 (Photo: Gemma Chua-Tran / Unsplash)
The perfect nude enhances and warms up the skin.
While mask wearing has become the norm and will remain so for who knows when, it doesn't mean that your lipstick collection has to stay in the bottom drawer. Every makeup junkie will agree that it feels lacking not to wear lipstick. Applying lipstick is also a ritualistic and comforting habit that brings a sense of normalcy in abnormal circumstances like a worldwide pandemic.
According to Women's Health, 80 percent of their poll respondents said that finding the right lipstick has a positive impact on their mood. For instance, nude and neutral lipsticks bring senses of warmth and calm. Finding the right nude shade for dark skin tones can be tricky. Most nude shades in the market lean towards beige and pale pink which, according to Allure, doesn't quite work for dark or deep skin tones. Celebrity makeup artist Keita Moore, whose clients include Iman, Mariah Carey and Nicky Minaj, that lip liner is a must and finding the right one is also a trial-and-error kind of process. He recommends using MAC lip pencil in Cork for medium to dark skin tones and Chesnut for deep skin tones for contour and dimension. He adds that drugstore find Nyx Cosmetics Slim Lip Pencil in Expresso works just as well.
Allure, Harper's Bazaar and the Oprah Magazine has put together this curated list of nude lipsticks that will put an end to that hit and miss approach.
Mented Cosmetics Semi-Matte Lipstick in Peach Please
Mented Cosmetics was launched in 2017 and their goal was to perfect the nude lipstick for women of color. One of their bestsellers is Peach Please which is a neutral salmon shade.
Nyx Liquid Suede Cream Lipstick in Sandstorm
Nyx has a wide and inclusive selection, and the Liquid Suede Cream Lipstick in Sandstorm is a hit for dark skin tones. So are their Butter Glosses in Gingersnap and Praline.
Revolution Beauty New Neutral Satin Matte Lipstick in Cashmere
Allure recommends layering this pink hue over brown lip liner and you'll be delighted with the results. The seemingly ashy shade looks very natural and makes a great nude lip.
Also read: According to Beauty Experts, These Are The Best Hydrating Foundations for Winter
MAC x Teyana Taylor Lipstick in I Got A Man
Celebrity makeup artist Camara Aunique, whose client list includes Angela Bassett and Misty Copeland, loves this peachy-pink color on both the lips and cheeks.
Mented Cosmetics Semi-Matte Lipstick in #5
This lipstick is the perfect blend of pink, brown and purple and Allure gave it a Best of Beauty award. The satin formula feels comfortable on the lips for all-day wear.
NARS Audacious Lipstick in Deborah
This chocolate brown hue wins Oprah's vote and is great for all skin tones.
Revlon Lustrous Lipstick in Nude Attitude
This drugstore gem is a win both in color payoff and price tag.
Beauty Bakerie Salted Caramel Mocha
Celebrity makeup artist Scott Osbourne suggests a light mocha instead of pure beige will looks best on dark to deep skin. Harper's Bazaar says this the Salted Caramel Mocha from Beauty Bakerie is guaranteed not to wash you out, while Allure votes for the shade Cake D'Ivoire.
Fenty Beauty Stunna Lip Paint Longwear Fluid Lip Color in Unveil
You can expect Rihanna to produce a great nude for women of color. Fans love this liquid formula for its intense mocha pigment and lasting powers.
Maybelline New York Superstay Matte Ink Liquid Lipstick in Mocha Inventor
This Maybelline Superstay line has several great colors but for dark skin, Allure loves the warm and chocolatey hue of Mocha Inventor. The smooth and matte formula sits comfortably on the lips and is transfer-proof.
Propa Beauty Luminous Satin Lipstick in Empower
For those who are not matte lipstick fans, this satin option in a dark chocolate hue will you strong '90s vibes.