Dec 06, 2020 02:29 AM EST
(Photo : nyakio / Instagram) Nyakio Grieco, co-founder of Thirteen Lune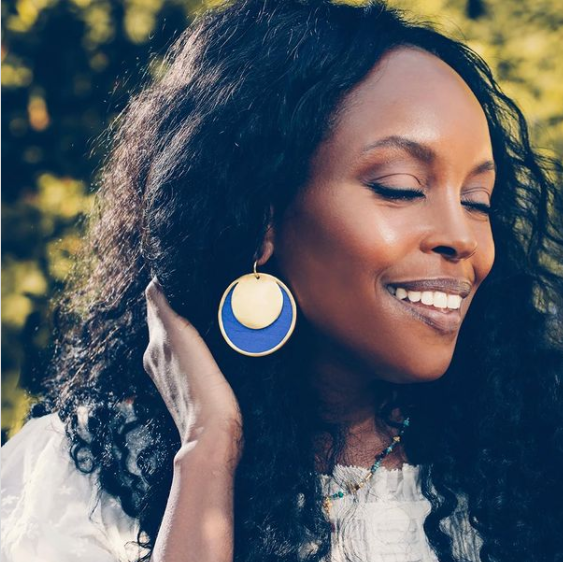 While it took the Black Lives Matter movement to finally cement their exclusive space in e-commerce, Thirteen Lune co-founders Nyakio Grieco and Patrick Herning hope that the heritage and history of the Black and Brown communities will be honored by this platform. The lack of visibility of Black and Brown products is the main inspiration for launching Thirteen Lune. While Grieco shares with Cosmopolitan that the sales of her own beauty brand increased in the summer when the BLM movement was actively raging on, she also became more aware of the other brands who didn't get enough recognition. In doing her part of shopping from her fellow Black business owners, she realized that instead of browsing through 16 to 18 different websites, there could be one place where someone can access them all.
And so, Thirteen Lune was born - that one place, indeed, where Black and Brown beauty is amplified, celebrated, and supported. By 2021, Thirteen Lune will also feature products from their allies; brands whose formulations suit the skin and hair of the members of the Black and Brown communities. Through this allyship, Thirteen Lune aims to be a place of unity, something that everyone deserves.
Here are the some of the brands that are featured in the Thirteen Lune launch:
Afropick
Afropick is the brainchild of three brothers - Gemille, Shaquille and Zarrius Walker. For them, the afro pick is not only a styling tool, but a "symbol of the unity and strength in Black culture." Their most popular afro pick designs are Fresher Prince, Harlem, Power and Tribe.
Beija Flor Naturals
The brand was founded to fill the gap on natural skincare products for women of color. Beija Flor Naturals feature organic hair, skin and body products inspired by founder Stevonne Ratliff's experiences in Rio de Janeiro. Try their Cocoa Mango Buttercream, an all-around moisturizing cream for the hair and body.
Also read: Alicia Keys Launches Keys Soulcare in Partnership with e.l.f. Cosmetics
Bomba Curls
Founder Lulu Cordero's traction alopecia let her back to her Dominican roots and was able to whip up recipes to promote hair growth and bouncy curls. Her star product is the Dominican Forbidden Oil.
Buttah Skin
Founder Dorian Renaud's melanin-focused brand features shea butter as the hero ingredient. Bestsellers include the Buttah Cleanser, Cocoshea Revitalizing Cream and Vitamin C Serum.
Charlotte Mensah
Charlotte Mensah's curl care products feature ethically and sustainably sourced Manketti Nut oil, an antioxidant-rich and hydrating ingredient that gives natural curls great moisture and shine. Her Manketti Hair Oil is a savior for dry and dull hair. Charlotte Mensa has already been featured in major beauty magazines including Vogue and Glamour.
Dehiya Beauty
Dehiya Beauty is a vegan and all-natural skincare line. Her products are uniquely named after North African female warriors. Her bestseller, Alia, is an argan oil-based deep cleanser that brightens and hydrates skin.
HyperSkin
Desiree Verdejo's quest for products that would target her hormonal acne and dark marks led her to develop HyperSkin. Her bestselling Hyper Clear Brightening Clearing Serum is formulated with 15 percent vitamin C, vitamin E, kojic acid, hyaluronic acid, and fruit enzymes to brighten skin, smoothen rough skin texture and fine line and combat hyperpigmentation.
For the rest of Thirteen Lune's groundbreaking brands, visit thirteenlune.com.
Related article: Keke Palmer Gets Candid About Acne and Polycystic Ovary Syndrome
See Now: 100 Most Beautiful Women In The World
PHOTO GALLERIES
BEAUTY IDEAS
HOW TO