BEAUTY
Zendaya's Favorite Beauty Buys
Dec 04, 2020 06:46 AM EST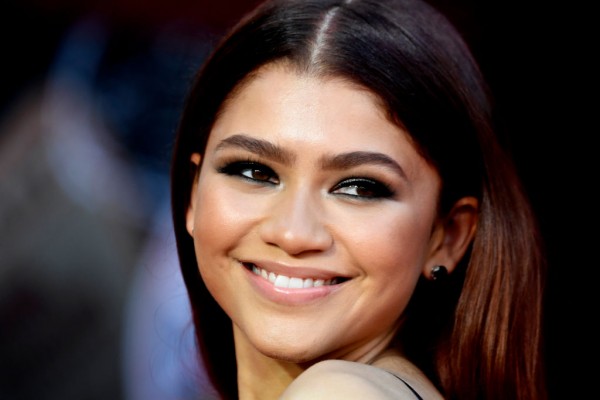 (Photo: Frazer Harrison/Getty Images)
Zendaya's beauty staples are as low-maintenance as they come.
If there's someone who young people can idolize these days, many would vote for the multi-talented Zendaya. She's a successful actress and singer, there are no scandals attached to her name, and she just made history as the youngest Emmy Award winner for Lead Actress in a Drama for her role as Rue in HBO's hit series Euphoria. Those are probably the reasons why French luxury brand Lancôme has chosen her to be their brand ambassador for the Idôle Eau de Parfum and their latest offering, the Lash Idôle Mascara. While Zendaya has access to the best beauty products, her tastes remain simple. Apart from her Lancôme stash, below are some of her beauty staples that will not break anyone's bank.
Aquaphor Healing Ointment
Zendaya always keeps a tube of Aquaphor Healing Ointment with her. Cosmopolitan and Allure editors use this ointment as a lip balm, a general moisturizer for their face or as a cuticle cream. It's also used to prevent scars and repair cracked skin.
Burt's Bees Beeswax Lip Balm
Who doesn't have lip balm in their purses? Definitely not Zendaya. Along with her Aquaphor Healing Ointment, this is one of her lip care staples.
Carol's Daughter Black Vanilla Edge Control Smoother
Zendaya has enviable length and volume and she says that this Carol's Daughter hair product works really well. This edge control smoother is formulated with honey, aloe, and macadamia oil to smooth edges, replenish moisture and add shine to dry, dull, and brittle hair.
Cetaphil Eczema Calming Moisturizer
Zendaya told Popsugar that she has bouts of eczema and when it flairs up, she uses this moisturizer. She's also a fan of Cetaphil Daily Facial Moisturizer with SPF 15.
Also read: Zendaya is Lancôme's Ambassador for the New Lash Idôle Mascara
Covergirl Easy Breezy Brow Shape + Define Brow Mascara
For anyone who's as particular about their brows as Zendaya, try this budget-friendly brow products from drugstore favorite Covergirl.
Covergirl Exhibitionist Lip Gloss
As she mentions on her website, she carries two beauty bags and the second always has lipgloss. She adds that her older sister Kizzi told her that lipgloss is key and to always keep lotion and perfume in her bag, as well.
Dr. Bronner's Pure Peppermint Castile Soap
Zendaya likes this refreshing liquid castile soap from Dr. Bronner. Castile soap is traditionally made from olive oil and is known to thoroughly cleanse skin without stripping its natural moisture. It's great for sensitive skin and for those who have eczema or psoriasis.
Kiehl's Creme de Corps
Zendaya's skin is on the drier side that's why she always stays hydrated and always keeps a big bottle of this moisturizer made with cocoa butter and beta-carotene. In her own words, "It's the best freakin' stuff in the world!"
Miss Jessie's Multicultural Curls
For curly girls like Zendaya, try this styling lotion made with safflower oil and olive fruit oil to manage frizz and keep curls uniform.
RikRak Gardenia Greenleaf Handcream
This is one of the lotions that Zendaya has in her beauty bag. For those who always work with their hands, give them some love by keeping a hand cream in your purse. Hand cream or any lotion is best applied to damp skin. Slather it on after your shower or after washing your hands.
Shea Moisture African Black Soup Facial Cleansing Wipes
Zendaya says there are no excuses when it comes to taking makeup off before going to bed. If you're too exhausted, she recommends these cleansing wipes to remove dirt and makeup.
Related article: Common Skincare Mistakes Dermatologists Always See