BEAUTY
The Things You'd Wish To Know Before Getting Lip Injections
Dec 03, 2020 09:29 AM EST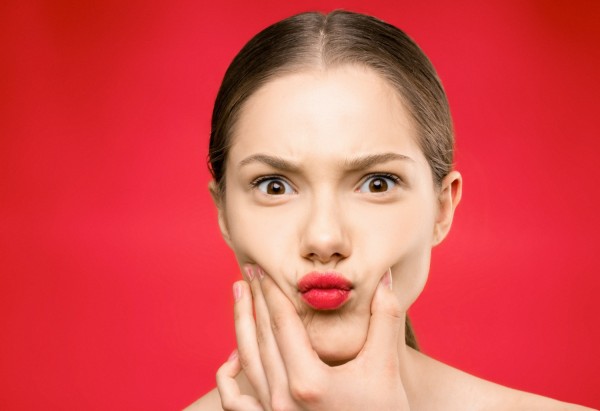 (Photo: Shiny Diamond / Pexels)
Full lips are in and if you're not born with it, they come at a steep price.
Gone are the days when any type of enhancement was considered hush-hush. Just take a look at social media platforms and you can see that lip injections, in particular, are a common factor among almost every beauty blogger or vlogger out there. Board-certified cosmetic dermatologist Dr. Michelle Green casually mentions to Glamour's Perrie Samotin that it may be thanks to the Kylie Jenner effect and that most of her clients tell her they want "lips like Kylie."
If you're curious or actively considering getting lip fillers, here are the things you need to know:
One size does not fit all.
While most cosmetic dermatologists aim for a natural look, it's really up to you to decide how much fuller you want your lips to be. Dr. Green says bringing pictures are welcome and she compares it to someone bringing a picture to the hairstylist. It gives them an idea of what you want while having the expertise to steer you in the right direction. She adds that every face is shaped differently and allowing your doctor to work with that is a good idea. While one syringe is usually enough for a natural-looking pout, she shares that the girls seen on social media usually use two to three syringes worth of fillers to get that idealized vlogger look.
Lip fillers are not cheap.
Depending on where you are and who you go to for the procedure, one syringe of lip filler can cost from $400 up to $2000. This price range is wide as it also depends on what type of filler you want.
Also read: Causes of Chapped Lips (And How to Prevent Them)
Types of fillers.
The most common are Juvéderm, Juvéderm Volbella, Juvéderm Ultra, Juvéderm Ultra Plus, Restylane and Restylane Silk. Cosmetic dermatologist Dr. Shereene Idriss tells Cosmopolitan that they are all made from hyaluronic acid but differ in the level of thickness and final look in the lips. For the younger set, she likes using Juvéderm Volbella to volumize thin lips. For her older patients, she prefers Restylane as it helps reshape and redefine the lips' natural border.
Go for temporary fillers.
While it may be tempting to get permanent fillers, they're irreversible and if you don't like the result, little can be done about it. Temporary fillers look more natural as they are usually formulated with hyaluronic acid, something that is already present in our bodies. And before you ask, yes, it's the same type of hyaluronic acid found in skin care products. It moisturizes skin and plumps the lips. Temporary filters last for six months to a year, depending on your own metabolism.
Lip injections can be dangerous.
Not to scare anyone, but this procedure is still invasive, and you have to think of the risks. One of them is vascular occlusion or blood vessel blockage. It's rare but it can also lead dead tissue. The best decision would be to visit a board-certified cosmetic dermatologist or a plastic surgeon who is highly experienced in this specific procedure. Since most are already online, check out their profiles, look at their clinic's before and after pictures and as Dr. Idriss adds, take a discreet look at their staff because most likely, they've already undergone the procedure.
Related article: Kylie Jenner Collaborates With Dr. Seuss For 2020 Holiday Collection