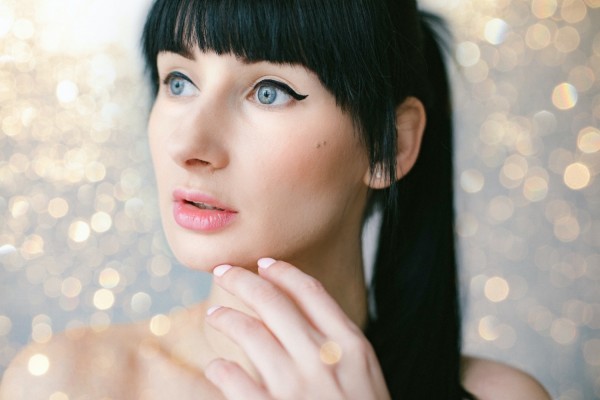 (Photo: Valeria Boltneva / Pexels)
Perfect your cat eye with these easy eyeliner tricks!
In this age of mask-wearing, the beloved lipstick caddy has been moved to the bottom of the vanity and the eye makeup drawer made its way to the top. Beauty bloggers have been creating stunning looks with rainbow-colored eyeshadows, glitter, and even different rhinestones ala Euphoria. But for the daily grind, low-maintenance eye makeup does the job. Simple, however, doesn't mean less attractive. Case in point, the classic cat eye. The cat eye is making its way back and is going to be one of 2021's biggest makeup trends. Here are easy cat eyeliner tricks to make eyes look strikingly bigger.
Tightlining
Celebrity makeup artist Emily Cheng starts by tightlining the eyes. Tightlining is done by using an eye pencil or liquid eyeliner to trace the upper waterline, getting in between every lash, and filling in the gaps at the base to make your eyelashes look thicker and fuller. This is also known as the invisible eyeliner technique and is a favorite trick among makeup artists for a subtle and effective look. If you want a softer look during the day, go for a brown or taupe eye pencil. Vogue recommends L'Oréal Infallible Pro-Last Waterproof Pencil Eyeliner in Bronze or Mac Eye Kohl in Teddy. Cheng also suggests a maroon eyeliner for a subtle pop. Try Revlon's So Fierce! Vinyl Eyeliner in Righteous Rum.
Go natural