BEAUTY
How To Get Thicker Hair? Fake it!
Nov 09, 2020 05:43 AM EST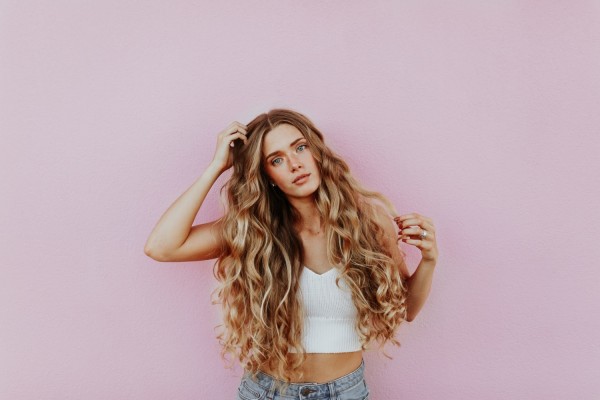 (Photo: averie woodard / Unsplash)
You can't grow thicker hair, but you can fake it! Here's how.
There are three types of hair textures - fine, medium, and thick. Hair texture is something you're born with. Unfortunately, if your genetics gave you that fragile fine hair, you can't make it grow thicker. If you're after that va-va-voom Sofia Vergara hair, the answer is, fake it till you make it.
Waves and Curls
The easiest way to create volume is to add waves or curls to your hair. You can achieve this with a curling iron. Make sure to use a heat protectant if you plan to curl your hair daily. If that's too much trouble, perhaps a trip to the salon is in order. A perm will save you time in the morning and it lasts for about four to six months. Perms also grow out nicely and you'll be left with wavy ends. The best way to take care of a perm is to use a wide-tooth comb when hair is still wet then just let it air dry. Using hair products that are specially formulated for wavy or curly hair will also help maintain that perm.
Switch your part
Flipping your hair to the opposite side will give you instant volume. If you part your hair smack in the middle, go for a deeper part on either side. For extra height and hold, use volumizing powder. A best-selling product on Amazon is the Sexy Hair Powder Play Volumizing and Texturing Powder. You can also try Bumble and bumble Prêt-à-Powder.
Hair extensions
When applied correctly by a professional, hair extensions are an effective way to add much-needed volume on fine hair. Be prepared to spend at least two hours in the salon, but it will be worth it as extensions can last up to nine months with proper care.
Also read: 3 Ways to Improve the Quality of Your Hair
Highlights
Strategically placed highlights create the illusion of fuller hair. Highlighting adds depth and dimension to flat hair as opposed to dyeing it with just one color. Ask your stylist for the best options that will suit your hair texture, as well as the shape of your face.
Go for short hairstyles
Stylist Nick Penna tells Good Housekeeping that short to medium length hairstyles work best for fine hair. Growing your hair too long weighs it down and it will look even thinner on top. If you're not into pixie cuts, go for a lob or the long bob. It's easy to manage and is always in style.
Take care of your roots
The more people can see your scalp, the thinner your hair appears. Always make sure that your roots match the rest of your hair color or try something new. While some may consider it a passing fad, an ombré dye job can work wonders for fine hair. The darker color on top gives hair dimension and the lighter colors on the bottom gives the illusion of volume.
Visit a dermatologist
For seriously thinning hair or hair loss, it's best to visit a dermatologist. You may be advised to use minoxidil or a PRP treatment may be suggested. Platelet-rich Plasma is a treatment typically used by doctors to treat hair loss caused by androgenic alopecia or in layman's terms, male (or female) pattern-baldness.
And there you have it, some tips and tricks to fake your way into lush and fuller hair.
Related article: How To Prevent Hair Loss