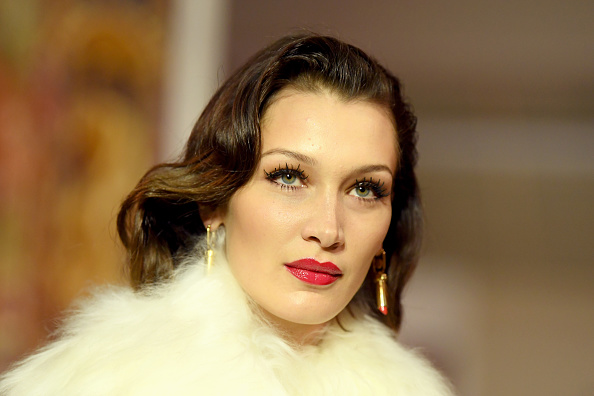 Credit : GettyImages/Bella Hadid on Lanvin : Runway - Paris Fashion Week Womenswear Fall
Bella Hadid showcased her new highlighted hair and inspires us to get one too.
Bella Hadid reveals another change in her hairstyle before the year ends. The supermodel left the salon in New York on Tuesday afternoon with a new trendy look.
After months as Hadid in dark brunette hair, she took a hair coloring change. Bella Hadid added light, golden brown honey highlights to her hair. She looks stunning wearing her hair down and past her shoulders. Chunky highlights and subtle waves, Hadid took on a 2000's inspired style.