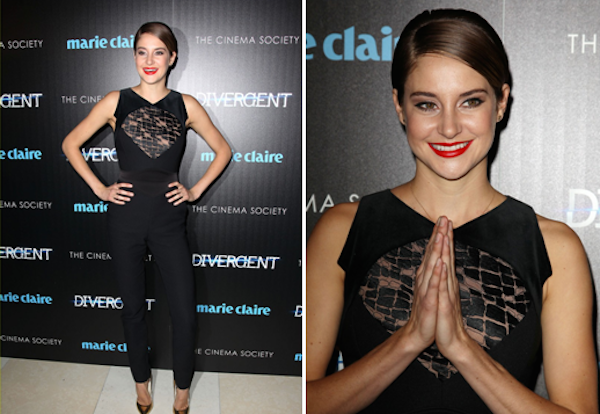 Credit : Blue Sky
This weekend's most hotly anticipated movie opening is clearly Divergent and its star, 22 year-old Shailene Woodley, is Hollywood's latest it girl when it comes to fashion and beauty. Woodley proved she owned the Red Carpet at the star-studded NYC premiere. The actress's go-to makeup artist, Roxy, created a very Spring-inspired look focusing on flawless skin with a pop of color on the lips. A fan of the Physicians Formula Organic Wear Collection, here's the 411 on the complete look.
Shailene stepped out on the red carpet in an all black, sleeveless Elie Saab jumper that was both strong and structured, while still being feminine and soft. Roxy described it as "very Shailene" and it served as the inspiration for her makeup.
"We wanted to create an empowering, confident look and we drew inspiration from Audrey Hepburn's classic eyeliner," Roxy explained. "We then added strong definition with shadows to really spotlight her eyes while not being so bold that we couldn't rock the red lip too. She's very young and youthful and too much makeup can appear aging. In general, we never want anything overshadowing or hiding her natural beauty!"