BEAUTY
Celebrity Get the Look: Lorde at 2014 Grammy Awards
Jan 27, 2014 11:34 PM EST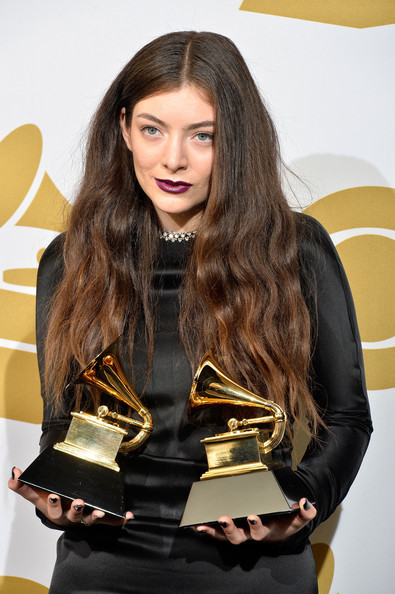 Credit : Instagram
We may not be royals, but we can sure snag this winning look from Sunday night's Grammys!
Lorde was the bell of the ball for music's biggest night. The fresh-faced 17-year old took home two Grammys, winning for Song of the Year and Best Pop Solo Performance. What a night for this musical sensation. The teen made history with her catchy track, becoming the youngest person in over two decades to top the Billboard 100. And get this, Lorde wrote her award-winning song when she was just 15 years old! We haven't even gotten to her red carpet look and we're impressed already!
Now about that epic hair. Celebrity hairstylist Jen Atkin worked with Lorde for the Grammy Awards on Sunday, in Los Angeles, CA. Lorde took to the stage to perform her hit track, Royals, rocking loose, textured waves that looked effortlessly perfect. Wanna steal this budding star's style? Here's how to get her look, straight from the creative hair genius herself.
"Getting to collaborate and work with fellow artists is one of the best parts of my job, and getting to work with Lorde for the 2014 Grammys was definitely one of those times," Atkin told us. "Lorde has this amazing texture and movement in her hair naturally, and for the Grammys, we wanted to try a slightly different look, but within the same vibe of her natural texture."
Jen explained to us how to nail Lorde's look. "If your natural texture is similar to hers, Clear Scalp and Hair Therapy Damage ($6) and Color Repair Shampoo and Conditioner ($6) adds shine to hair, while nourishing scalp," the celebrity stylist explained. "It's so important to have a solid foundation for styling, and this combo makes for just that."
"Once hair is washed and towel dried, spray a few sprays of Sachajuan's Ocean Mist ($28) for texture," Jen instructed. "Smooth hair out with a T3 Featherweight 2 Dryer ($200) and a Sonia Kashuk ($16) brush."
And for the finishing touches Jen used? "Once hair is smooth, use GHD's Tri-Zone Flat Iron (coming soon!) to create waves from mid-lengths to ends," Atkin explained. "I finished by using a nickel sized amount of Oribe's Fiber Groom ($30), to rough up ends and add a little separation."
We loved Lorde's double Grammy-worthy tresses. What did you think of her look? Let us know with a note below!