BEAUTY
Trend Forecast: Red Carpet Beauty Predictions for Award Season Straight From The Experts
Jan 14, 2014 11:55 PM EST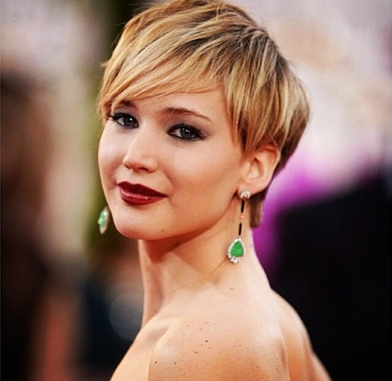 Credit : Instagram
So by now we've all made our picks for the best and worse dressed from the latest award shows. Red Carpet season is here and while everyone has their favorite frock from each glamorous event, we can't forget about the makeup! It's what brings everything together and can help make or break a look. Beauty junkies rejoice, as we have tapped celebrity makeup artist, Amy Nadine to give us her predictions on the biggest beauty trends we'll see on the red carpet this season. Read her trend forecast below and follow Amy at @AmyNadine, #RedCarpetGlam.
Glowing Goddess. "Glowing skin is back in a major way after a decade of matte looks," Amy dished. "Expect highlighted cheekbones, creamy skin and luminous décolletage, shoulders, arms and legs."
Rip the Red Capet: Amy explained the key to nailing this luminous look. "Use only cream-based products to create a natural flush then strategically mattify the T-zone with an anti-shine product," she said. "Olay Fresh Effects Dew Over! Hydrating Gel Moisturizer ($13) is a great way to create a base for dewy skin, invigorating your face with the essence of honeysuckle and white tea."
Metallic Sparkle Smudge. "Lids come to life by taking the traditional smoky eye and reversing it, so all of the attention is on the lashline instead of the crease, with high shimmer on top," Amy explained. "This is the antithesis of the cat eye, with no structure but instant drama, making the eyes brilliantly piercing and sparkling."
Rip the Red Capet: For this look, try using COVERGIRL Liquiline Blast Eyeliner ($8)," Nadine recommended. "Shades Black Fire or Brown Blaze to get the same effect and hue as many of the designer palettes used on the stars."
Perfected Pout. "A nod to the Uptown Girl, this look is very put together with the lip lined, colored and glossed. This is a fun break from the matte lip, making it fresh and exciting!"