BEAUTY
Tips and Tricks for Ombre Hair
Mar 20, 2013 12:44 AM EDT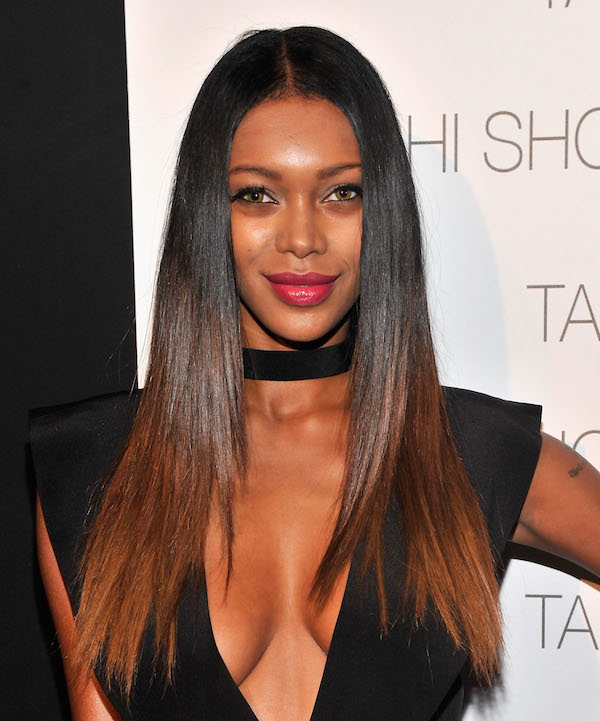 Credit : Getty
The ombre hair trend continues! With stars like Drew Barrymore, Jessica Biel, Rihanna, and most recently, Khloe Kardashian this month, it looks like this hairstyle and its many shades will be around for a while longer. We've done our homework on this look and wanted to share a few key tips and tricks before you make the decision to dip dye. Read on to learn more and click through the gallery to see some ombre looks we loved on Facebook and use them for a bit of creative inspiration!
For a quick beauty 101, the hair world uses the term 'ombre,' borrowed from the French word meaning "shaded" or "shading." Ombre hair color is typically darker at the roots through to the mid-shaft, but then gradually gets lighter from the mid-shaft, through to the ends. It is usually achieved using a 'balayage technique' and is ideal for clients looking for a low-maintenance style. The cool thing about this style is that it looks great on anyone with medium to long hair length that wants to wear it. As a general rule of thumb, ombre should ideally start at the chin level, with the remaining 2-3 inches of hair dyed lighter than the rest.
However, while this style is considered low maintenance, it is important to still get regular touch ups. Depending on the permanency of the color, it's essential to get a touch-up every 5-6 months. Those new to the ombre trend are recommended to seek out a good colorists. Celebrity colorist, Erin Bogartworks offers a few tips on what shades are right for each woman, with the tones your colorist chooses dependant upon your own personal style. "If you're more conservative, ask for natural-looking, sun-kissed ends. If you are looking for more drama, opt for dark roots with very light ends," Erin explains. "In the winter, when tans start to fade, warmer tones are more flattering against paler skin. Spring is the perfect time to add brighter pieces around your face."
For readers who are looking to do their own ombre hair color, there are a few things to keep in mind. It is important to keep the transition of hair color gradual. Avoid a definitive distinction between the shades, as it will make the final outcome look harsh and not a fluid ombre. In addition, try to avoid the use of foils. They too can leave hair with a harsh dye line. Apply the bleach cautiously, brushing upwards with a toothbrush, and remember that less is more. You can always add more color, but it's harder to reverse a severe dye job. Color-safe shampoo and conditioner, and the occasional deep-conditioning treatment are a must. And use a leave-in conditioner to keep light ends healthy.
You can also achieve an ombre hairstyle naturally. Give it about a month and you can naturally create an ombre hair color if you highlight your hair. Simple tip: When going out, wear a hat on your roots and keep the rest of your hair out. You will start to notice a subtle lightening of the ends. This will give you the ombre look as well.
Happy Coloring!