Miss Universe Philippines Michelle Dee paid homage to a Filipina legend with her tattoo-inspired black evening gown during the Miss Universe 2023 coronation night over the weekend.
The gown was a heartfelt tribute to Apo Whang-Od, a 106-year-old indigenous tattoo artist and cultural icon from the Philippines renowned for preserving the traditional art of hand-tapped tattooing.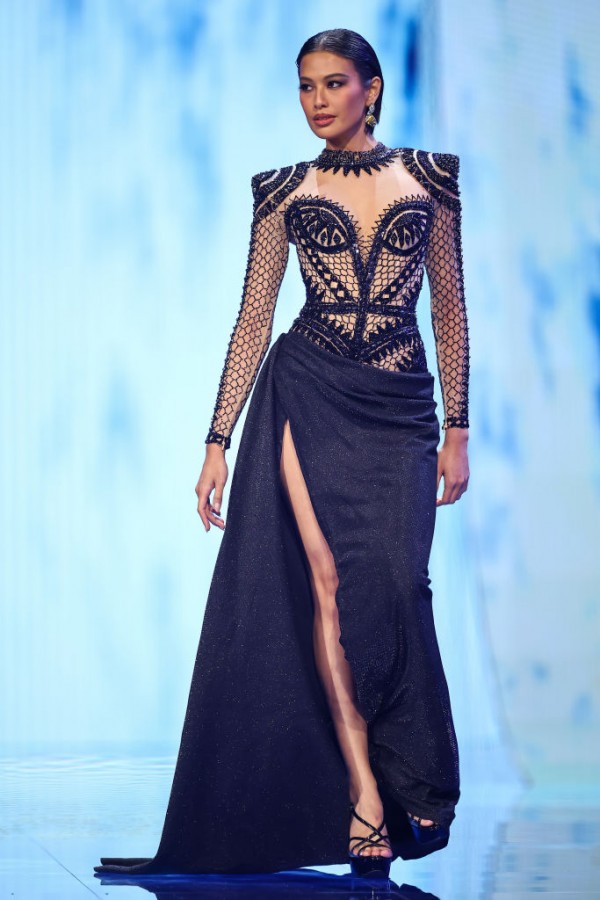 (Photo : Getty Images/Hector Vivas)
Miss Philippines Michelle Marquez walks onstage during the 72nd Miss Universe Competition at Gimnasio Nacional José Adolfo Pineda on November 18, 2023 in San Salvador, El Salvador.
"A tribute to a legendary Filipina who has become an icon, preserving the rich cultural heritage of indigenous tattoo art," Dee wrote on an Instagram post Saturday. "She has achieved global recognition and symbolizes timeless beauty, coinciding with Miss Universe lifting its age restrictions, championing inclusivity and challenging age stereotypes."