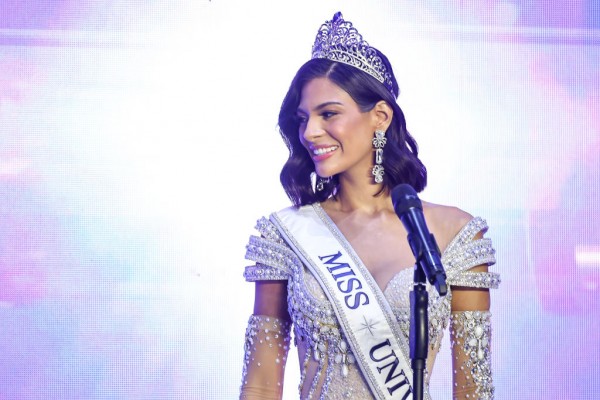 (Photo : Getty Images/Hector Vivas)
Newly elected Miss Universe 2023 Sheynnis Palacio of Nicaragua speaks during a press conference after the 72nd Miss Universe Competition at Gimnasio Nacional José Adolfo Pineda on November 18, 2023 in San Salvador, El Salvador.
Miss Nicaragua secured the Miss Universe 2023 crown, marking a historic first for her nation.
Sheynnis Palacios, a 23-year-old model and communicologist, clinched the 72nd Miss Universe title during the coronation night held Saturday at the José Adolfo Pineda Arena in San Salvador, El Salvador.
Palacios, who bested 83 other candidates, is the first Nicaraguan woman in history to win the Miss Universe title.