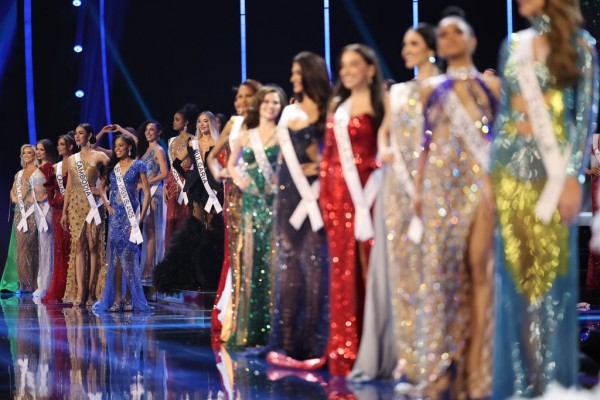 (Photo : Getty Images/Hector Vivas)
General view of the The 72nd Miss Universe Competition - Preliminary Competition at Gimnasio Nacional Jose Adolfo Pineda on November 15, 2023 in San Salvador, El Salvador.
Some moments from the Miss Universe 2023 preliminary competition have gone viral on social media.
Ahead of Saturday's coronation night, this year's Miss Universe pageant officially kicked off with the preliminaries Wednesday at the José Adolfo Pineda Arena in San Salvador, El Salvador.
After the show, fans from all over the world shared their thoughts and favorite moments from the event, which included the swimsuit and evening gown presentations.