In recent years, the beauty industry has seen a significant rise in celebrity-owned and celebrity-backed beauty brands and products. Some of them, such as Rihanna's Fenty Beauty and Selena Gomez's Rare Beauty, have established themselves as powerful and successful brands.
However, not all beauty brands and products that bear the names of well-known personalities have been on the same triumphant journey. For some, the road to finding a space in the saturated beauty market hasn't exactly been smooth.
Sue Nabi, CEO of beauty giant Coty, which invested in Kim Kardashian's beauty brand and bought a stake in Kylie Jenner's cosmetics company, explained to Fortune that a famous name is not enough for brands that want to achieve long-term success.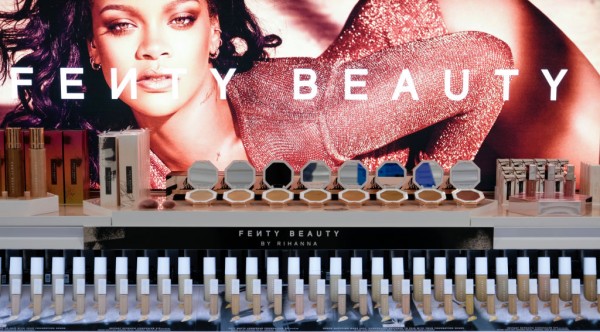 (Photo : Getty Images/Ian Forsyth)
Fenty Beauty will be available in 32 Boots locations. For the ultimate convenience, you can even place your order online with Order and Collect on May 10, 2019 in Newcastle Upon Tyne, United Kingdom.