Boohoo has allegedly broken its promises of fair and ethical practices, an undercover investigation has found.
Despite vowing to overhaul its operations three years ago, a "BBC Panorama" investigation found that Boohoo allegedly pressures suppliers to slash prices and sets unrealistic lead times, or the time between the company making an order and receiving it.
In response, Boohoo said in a statement to The Independent: "We work in a constructive way with our suppliers to deliver great value for our customers. Our suppliers pay at least national minimum wage where they operate. The majority of our suppliers have worked with the boohoo group for a number of years, something that would not be possible if the work was not profitable."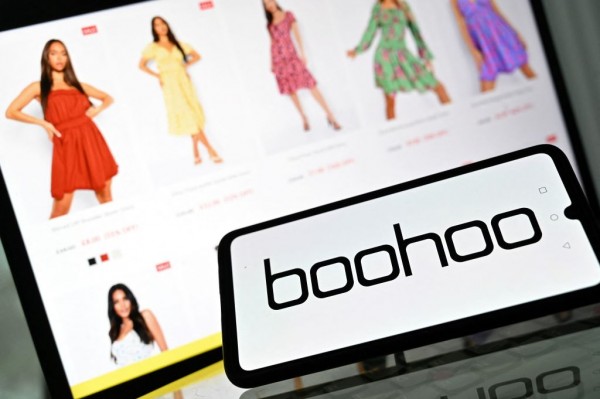 (Photo : AFP via Getty Images/Justin Tallis)
An illustration with a mobile phone and laptop shows the logo and website of online fashion group Boohoo on August 12, 2021.