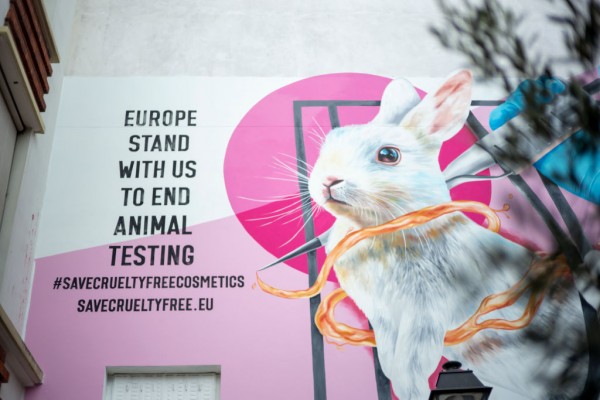 (Photo : Getty Images/Olivier Matthys)
MEP Sylwia Spurek poses in front of the European Parliament at the Place du Luxembourg on September 29, 2021 in Brussels, Belgium. Dove, The Body Shop and a unique coalition of animal protection organisations take a stand against animal testing to save cruelty free cosmetics in Europe with the support of MEPs in Brussels.
The Body Shop, a British skincare and cosmetics company, has once again partnered with Cruelty Free International to renew their campaign calling for a complete ban on animal testing for cosmetics in the United Kingdom.
"We need cast iron assurances that no animals have been tested on for cosmetics," The Body Shop said in a statement shared on its website. "Full stop. End of. We need a full ban back."
The renewed effort came after a recent study conducted by The Body Shop, revealing widespread unawareness among the public regarding the U.K. government's quiet policy shift in 2019. This shift allowed cosmetics companies to resume animal testing.
What The Body Shop's new research uncovers