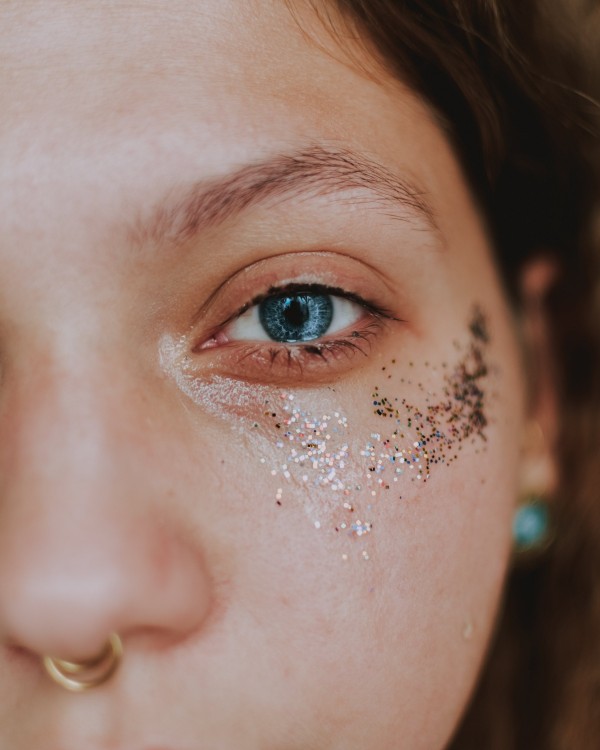 (Photo : Lil Artsy/Pexels)
A girl with blue eyes and glitters on her face looks at the camera.
"There must be some mistake. We can't be out of glitter." That's what Barbie said in the episode titled "Gone Glitter Gone" of the animated web series "Barbie: Life in the Dreamhouse" when she discovered that her hometown, Malibu, had run out of glitter, causing a global panic in the beauty world.
However, this time, it's happening in real life, not in Malibu, but in Europe. And it's not because the world is running out of glitter but because the European Union (EU) officially bans it.
The glitter ban went into effect on October 17 to reduce environmentally harmful microplastic pollution by 30% in member countries by 2030.