Beauty Buzz
Benigna Parfums Introduces 'The Royal Essence Collection'
By
The Luxury Lifestyle Magazine
Apr 19, 2022 05:30 PM EDT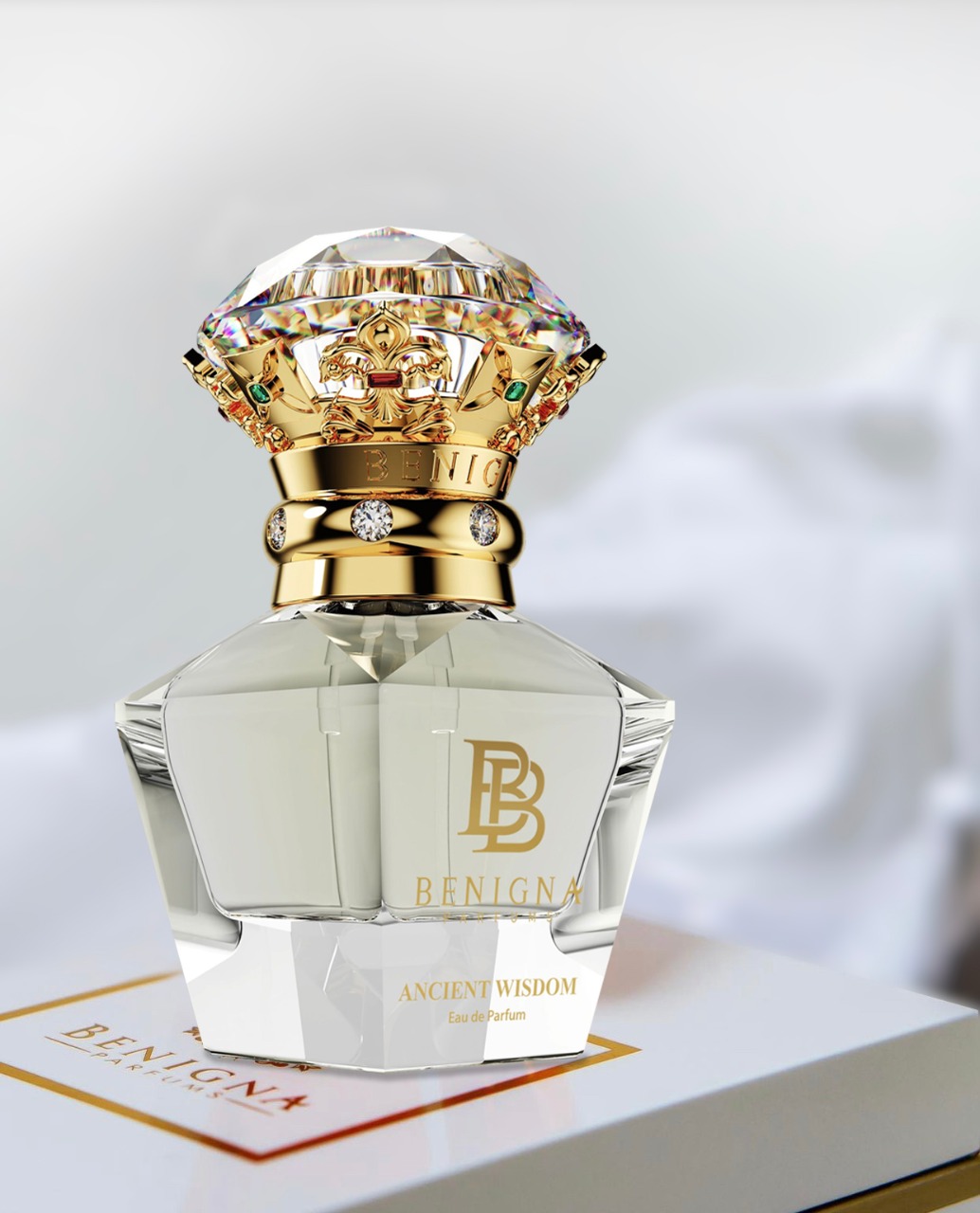 Credit : Benigna Parfums
A prestigious luxury brand, Benigna Parfums creates regal and lavish perfumes for Kings and Queens.
Throughout history, royal families had a strong relationship with fragrances as they were typically associated with opulence, grandeur and a particular social hierarchy. Fragrances were part of their daily lives and were essential for satisfying religious beliefs and spirituality. Benigna Parfums is a luxury brand that has been redefining the current market for fragrances, resurrecting that overall perfumery and sense of opulence perfumes once had. With Benigna being a gender-neutral perfume, their new Royal Essence Collection allows male and female consumers to feel like kings and queens.
We had an opportunity to speak to Benigna, the Creative Director of Benigna Parfums, and she gave us a glimpse of what they have been working on:
"We are releasing a collection of seven fragrances: The Royal Essence Collection. Their names are: Supreme Majesty, Extravagant, Ancient Wisdom, Greatness, Worthiness, Splendor Grandeur and Royal Bouquet. These fragrances will transport you to royalty and create an unmatched mystic aura of opulence."
Benigna's new fragrance collection, "The Royal Essence Collection," includes seven different types of scents inspired and created after royal kingdoms that date back thousands of years ago - associating with royal kingdom/families that have ruled United Arab Emirates, Saudi Arabia, Kuwait, Japan, Qatar, Morocco, and of course, Britain. What is most interesting about each scent is how unique they all differ from one another. Each Royal family historically had their reason for creating the scents they did; whether due to an abundance of widely available resources or simply because of their meaning, they were all unique to their own. Now Benigna is taking this heritage and history into the current day by creating perfumes that honor each royal legacy.
"The mission for this royal collection is to empower everyone with regal splendor and opulence. Everyone has that King or Queen in them, these fragrances will bring it out in each customer who wears them. There is a positive force of nature within each of the fragrances which has a heart and soul, embodying a royal story that creates a feeling of majesty, and greatness, just as their names."
Benigna successfully recreated each scent with impeccable accuracy, reminiscent of the delicate and traditional processes developed centuries ago.
To learn more about Benigna Parfums and their journey to a series of amazing feats, you can follow them on Instagram at @benignaparfums. Also, browse the Benigna Parfums website to shop for their beautifully curated collections.