Beauty Buzz
Five Christmas Gift Ideas For The #GirlBoss in Your Life
Dec 02, 2021 04:36 PM EST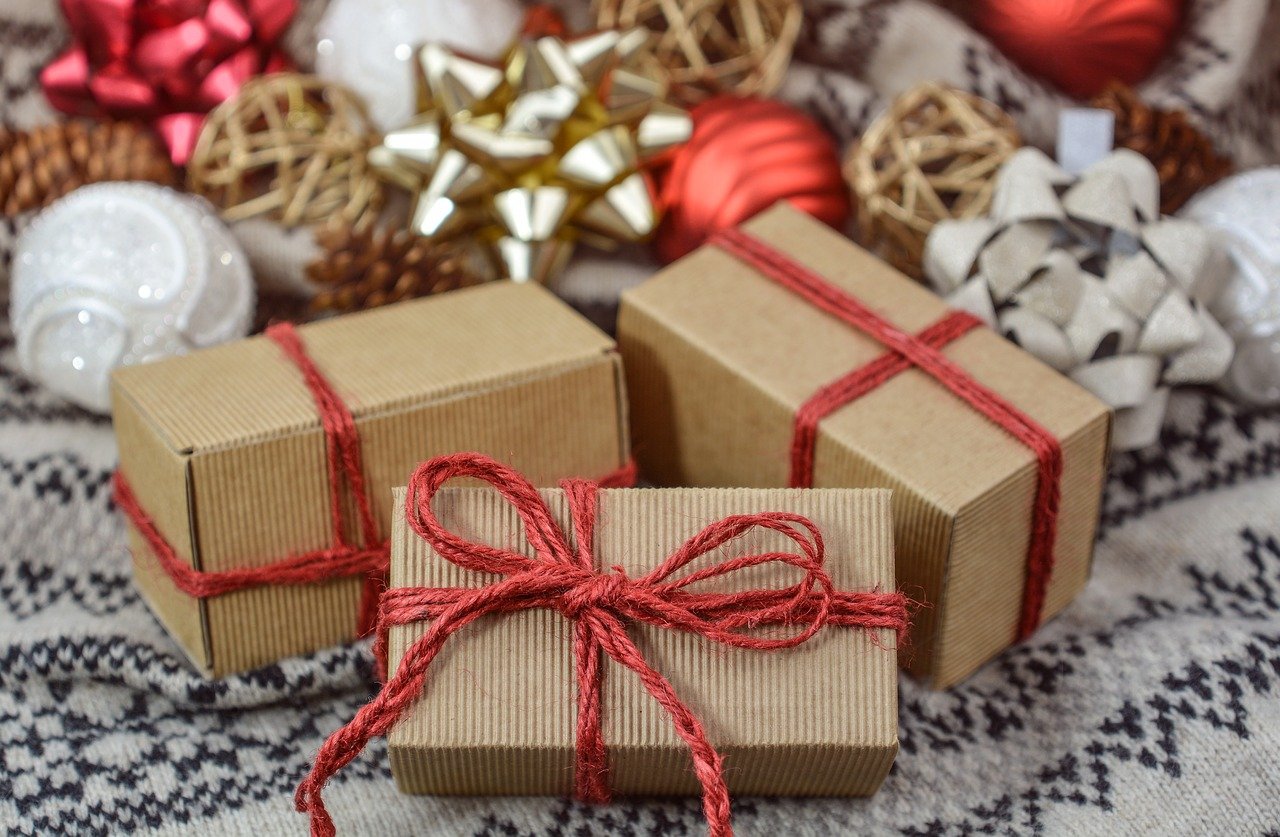 Credit : Image by monicore from Pixabay
Christmas is just around the corner and it's time to start shopping. But you may be stuck facing one big question: What do you get for the woman who has everything? It can seem like a tall order to pick out the perfect gift for the empowered, self-motivated woman in your life. Don't worry - we've got just the right ideas. Check out these five great gifts that any #girlboss would love, courtesy of CEO Maurqesha McAlister and the entire Get It Girl, family.
Intention Capsule Gold Bracelet
Price: $24.00
Handmade in California and Texas, the Intention Capsule gold bracelet serves as a keepsake capsule for your journey. Write your intention or goal on a piece of paper, roll up the paper, and place it inside the bracelet's capsule to keep it close to you at all times. This creative piece of jewelry is a great fit for self-motivated, goal-driven women who are working hard to achieve big things. The bracelet comes in silver, gold, and rose gold or you can purchase a capsule necklace in the same three color choices. The company also has a limited release chain collection.
Boss Lady Candle
Price: $25.00
No office is complete without a delicious scent wafting through the air. With the Boss Lady Candle, your space can smell like "a woman with strong executive leadership skills." These candles are hand-poured in small batches, with custom-blended fragrance oils and natural 100% soy wax. The candle smells like peony, water lily, sea salt, and tea leaves. The glass jar and tin lid of the candle are 100% recyclable or reusable, and each sale supports women's rights.
24K Gold Eye Mask
Price: $16.99
Every girl boss recognizes the importance of self-care. Help the strong females in your life get their pampering on with this 24K gold eye mask. These small, sparkly eye masks are the perfect size for travel. They're made of real 24K gold to help slow down the appearance of aging and give your face a youthful glow. The eye mask will erase any puffiness and dark color under your eyes, helping you look fresh-faced as if you've just gotten a full night of sleep - even if you were really burning the midnight oil. The masks come in a pack of 20.
Book: In the Company of Women: Inspiration and Advice From Over 100 Makers, Artists, and Entrepreneurs, by Grace Bonney
Price: $19.95
Give the gift of inspiration with this beautiful book created by editor Grace Bonney. In the Company of Women shares stories from over 100 influential women, who talk about how they learned to embrace their creative spirit, overcome adversity, and spark a global movement of entrepreneurship. From media titans to comedians to architects, the women featured in these pages are the epitome of female empowerment as they seek to inspire readers to pursue their own passions and dreams.
Complete Guided Goal Planning Workbook
Price: $18.50
The New Year is just around the bend, and this Ultimate Goal Planning Workbook will set its owner up for success next year. The workbook is designed to help you clarify your future self, make a plan to get there, and learn to love the in-between. The workbook walks you through each step, with 58 pages of materials that include things like guided visualization activities, daily habit trackers, and book recommendations. With a printable version, a digital version, and a binder version, this workbook offers the tools you need to design and live the life you dream of.
About Get It Girl, LLC
Get It Girl is on a mission to empower women and young girls who need a helping hand to achieve their life goals. Get It Girl provides resources, networking groups, and programs that elevate education, employment, and mentoring opportunities. For more information, visit https://getitgirlsllc.com/