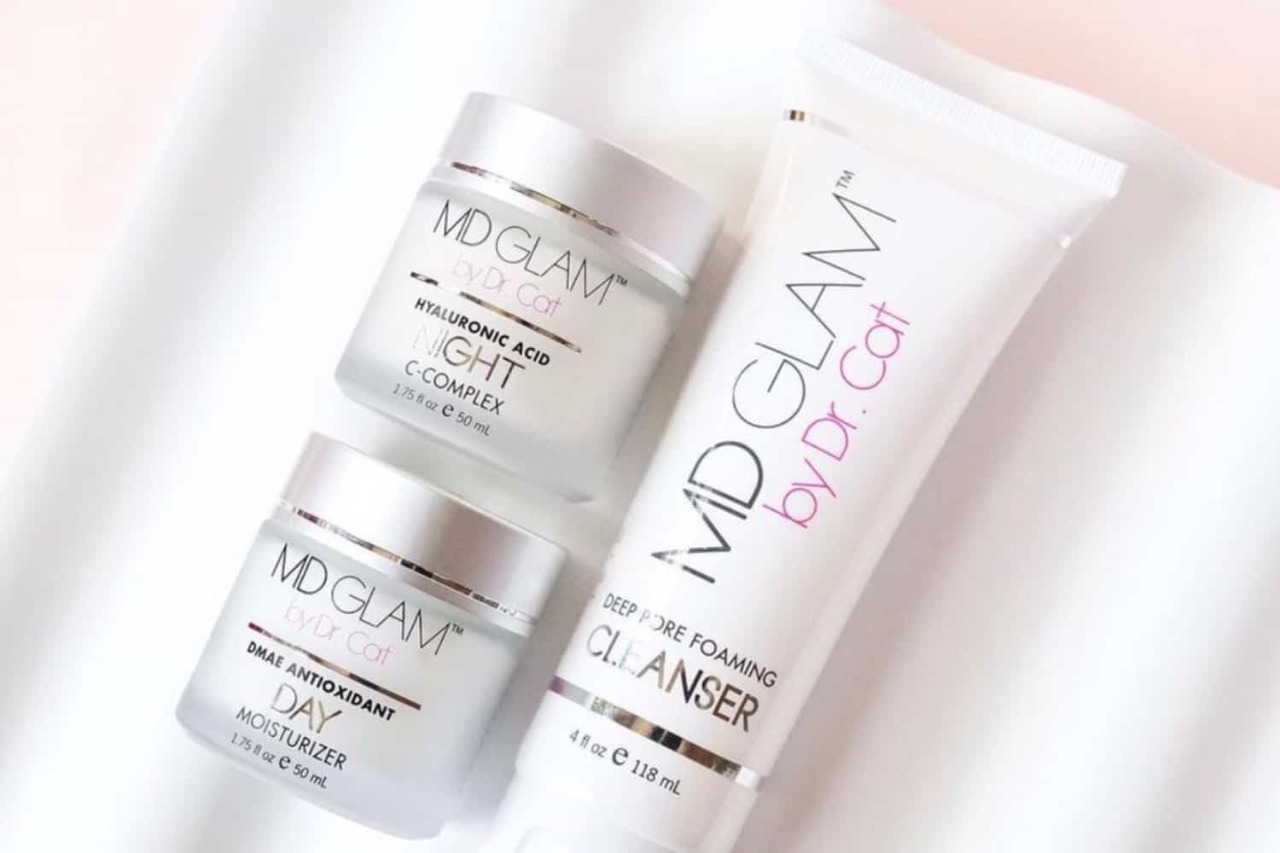 Credit : Protect & Perfect Your Skin at Home With MD Glam's Ultimate Anti-Aging Super-Kit
Helping your skin age gracefully is a concept that will never grow old. For this reason, the beauty market has many anti-aging products that aim to help you protect and rejuvenate your skin. For the consumer, it can be hard to decide which brand to believe. Thankfully the MD GLAM Ultimate Anti-Aging Super-Kit presents itself as a very straightforward product. It is a complete anti-aging skincare set designed by Dr. Cat Begovic, a plastic surgeon practicing in Beverly Hills, whose business is based on protecting and perfecting skin.
The MD Glam Ultimate Anti-Aging Super-Kit brings together a range of MD Glam products that aim to help you take preventive action against the effects of aging. The kit includes four individual MD Glam products: The MD Glam Deep Pore Foaming Cleanser, the Exfoliating Enzyme Scrub, the DMAE Antioxidant Day Moisturizer, and the Hyaluronic Acid Night C-Complex. The super-kit aims to provide a comprehensive solution to the aging problems of your skin. Like all MD Glam skincare products, everything in the kit is paraben-free and sulfate-free. It is kind to the skin as it helps it battle the effects of aging. Anti-aging skincare science is ever-evolving, and scientifically researched anti-aging products are growing more and more in popularity. Dr. Cat Begovic, known as Dr. Cat, says of the kit, "This anti-aging super-kit was designed to bring together all of the products needed to protect against the signs of aging. When combined, they provide all that your skin needs to age gracefully."
Dr. Cat holds a degree in Molecular Biology from Harvard and has used her scientific background to research the effectiveness of anti-aging skincare tools. She also applies her knowledge to the conceptualization and creation of MD Glam products. Her scientific findings on anti-aging beauty products were also published in the Aesthetic Surgery Journal. Dr. Cat elaborates on her journey from surgeon and scientist to skincare designer, saying, "The symbiotic link between science and skincare was always clear to me, and so it felt like a natural transition."