BEAUTY
Millie Bobby Brown's Top 3 Florence by Mills Skincare Products That Gen Zs are So Obsessed With!
Feb 22, 2021 01:34 AM EST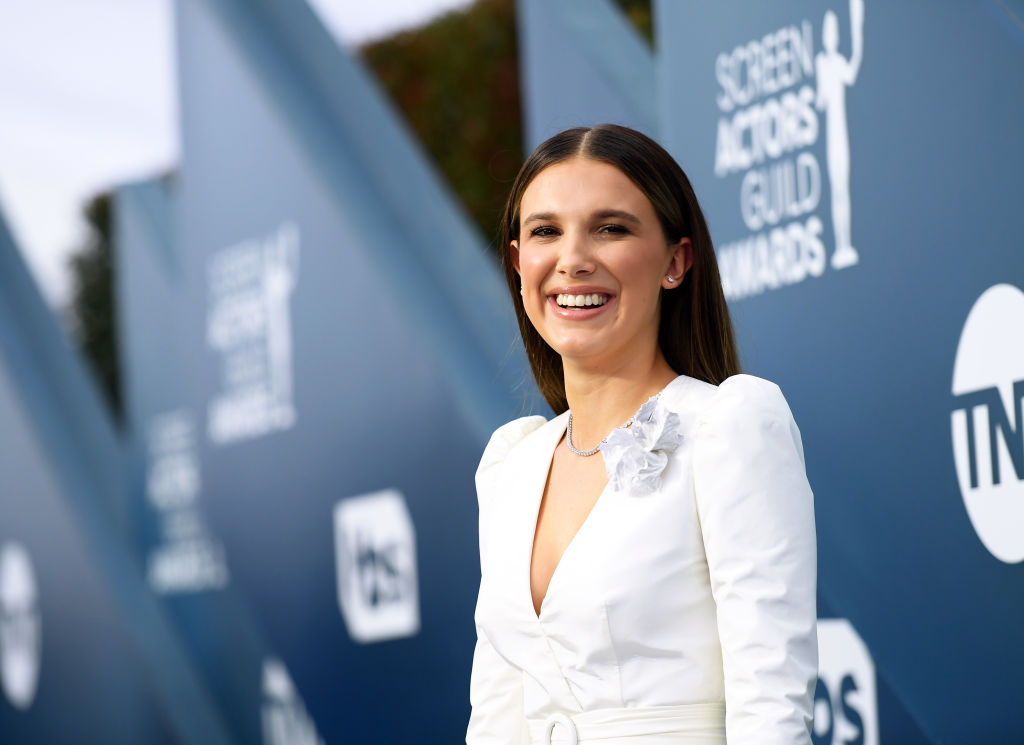 Credit : Mike Coppola/Getty Images for Turner
Generation Z, also known as zoomers, is slowly getting into skincare and beauty, thanks to social media platforms such as TikTok and Instagram.
With the booming market, there has been a sudden rise in new skincare trends, including clean beauty, sustainable skincare, and celebrity beauty brands.
Millie Bobby Brown's Florence by Mills Beauty Line
Millie Bobby Brown is among a dozen of Hollywood stars who delved into the market and joined the beauty bandwagon.
The "Stranger Things" actress has officially reached her celebrity beauty brand figure after releasing her own beauty line in 2019.
Florence by Mills is a clean beauty brand that offers makeup and skincare lines. Unlike other celebrity beauty brands, this caters to young makeup aficionados and skincare enthusiasts.
Being a gen z herself, the British actress knew exactly what her demographic market wanted--and that is to amplify individuality by highlighting the best features instead of hiding imperfections.
In a previous report cited by Refinery29, the 17-year-old actress revealed why she has decided to venture into the beauty industry.
At the time, she explained that most of the beauty items on the market cater to adults, adding, "Everything was anti-aging. I didn't want that to be my beauty journey. Everybody wants to know how to get rid of their wrinkles, but [I'm asking] how do I just take care of my skin as a young person?"
Why Gen Z Loves Florence By Mills?
With almost a year on the beauty circulation, Millie Bobby Brown's beauty line has captivated the young millennials' hearts as it offers affordable products ranging from $10 to $34.
Aside from the budget-friendly price range, it also showcases innovative and hip packaging, featuring pastel-colored Instagram displays.
Millie Bobby Brown's Florence by Mills Top Three Best Sellers
The "Enola Holmes" actress' first beauty collection became a huge success on the market--this includes her sheer-coverage Light Skin Tint and soothing Eye Gel Pads.
Over the years, the celebrity brand has introduced many beauty innovations featuring antioxidant-boosted skincare and more.
With that being said, here are Florence by Mills' top three best sellers that gen z is obsessed with.
Most dermatologists and beauty experts recommend using a gentle face wash, most especially to teens.
Luckily, Millie Bobby Brown's skincare line offers creamy and dewy face wash that rejuvenates the skin without overly stripping the natural oils.
It is formulated with plant-based antioxidants such as ferulic acid that fight against pollutants in the environment.\
The '90s makeup trend came back in full swing, starting with glossy lips.
Since the brand knew exactly what the millennials want, they came up with a lip product that offers gleaming shine without the icky sticky factor.
The Get Glossed Lip Gloss is formulated with sheer shades and infused with shea butter, and vitamin E nourishes the lips while leaving it super glossy.