BEAUTY
Jane Seymour, 70, Spills Her Age-Defying Beauty Secrets
Feb 17, 2021 08:09 PM EST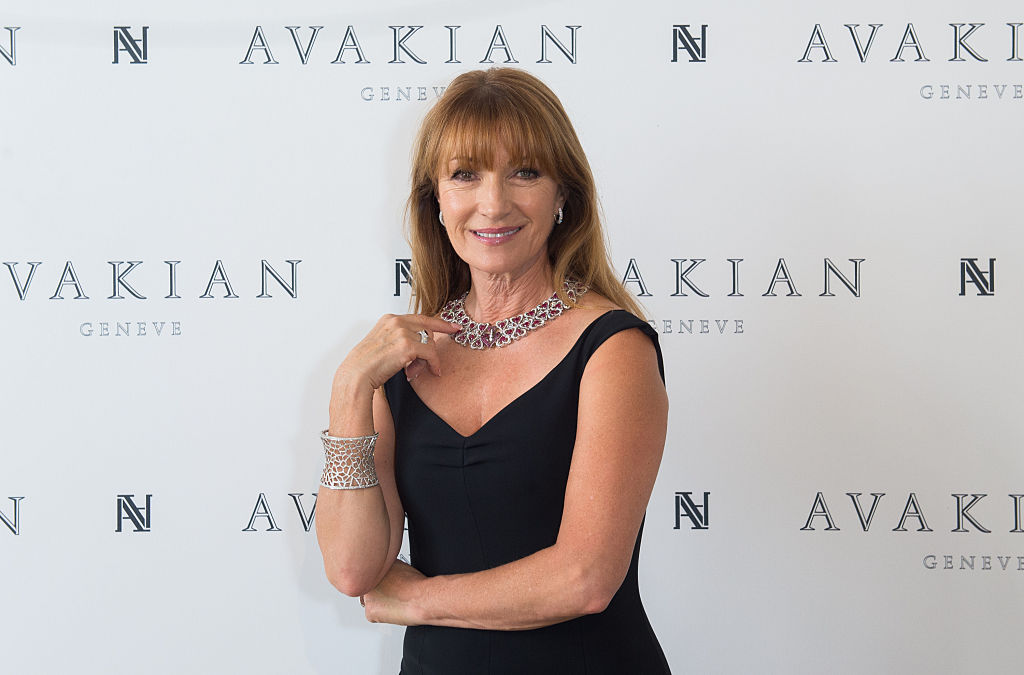 Credit : Samir Hussein/Getty Images for Avakian
Jane Seymour, who just celebrated her 70th birthday, is spilling all the tea about her age-defying look.
The British-American actress looked youthful and dazzling as ever as she appeared for a digital cover story of NewBeauty.
Speaking to the outlet, the "Dr. Quinn" star shares that she's all about embracing the aging process.
Moreover, she describes herself as a "glass-half-full person" and feels the same as before, adding "just be as young as you possibly can be."
Jane Seymour's Beauty Advice
Although the actress maintains a positive outlook in life, she also has a fair share of regrets that she wished she had done before.
Interestingly, the Primetime Emmy winner's wish for her younger self would be a piece of beauty advice--and that is to stay away from the sun.
"That young girl who lived in England where it's cloudy and rainy most of the time - that she shouldn't bask in the sun with a reflector board and cooking oil during those two weeks of vacation!" she mentioned, adding that she had stopped practicing this a long time ago.
IN CASE YOU MISSED IT: Madonna's Daughter Appears in Marc Jacobs' 2021 Campaign
Jane Seymour Shares her Age Defying Beauty Routine
The Hollywood icon, whose rise to fame is with her breakthrough role as a Bond girl in the 1973 movie "Live and Let Die," alongside the award-winning Roger Moore,
Jane Seymour is one of those few celebrities who prove that age is just a number.
When it comes to beauty and wellness, she revealed that she's taking things seriously.
With this, her ageless beauty stems through healthy living that involves mindful eating, vitamins, pilates, and daily walks on the beach.
The blonde beauty, who is also a longtime Crepe Erase spokeswoman, spoke about the wonders of having good skin, adding that it is the secret to delay aging.
In addition, she also mentioned three things that help her achieve that youthful glow.
Her number one holy grail would be using retinol at night.
As we all know, retinol-based products boost collagen, making our skin plump and supple.
Moreover, it also improves the skin's elasticity and helps eliminate the appearance of fine lines and wrinkles.
Another Jane Seymour beauty advice would be protecting yourself from the sun. The sun's harsh rays emit ultraviolet (UV) light that damages the skin's outermost part and causes sunburn.
Over time, these can lead to skin concerns such as dark spots and wrinkles and add years to your looks.
Lastly, the Golden Globe winner recommends having go-to skincare that consists of your holy products that have been tried and tested throughout the years.
ALSO CHECK: Plastic Surgeon Names A-Listers Who Had Gone Under the Knife
Jane Seymour on Cosmetic Surgeries
There's no denying that younger celebrities are now open to cosmetic enhancements and plastic surgeries.
As for Jane Seymour, the blonde beauty set the record straight and revealed that she has never gotten a facelift; however, she added that she's not against it.
"I think it's great, and if I felt that somebody could do something that wouldn't change my face, and I would have the results where I would look just like me, I would do it. I'm not saying I'd never do it, but I haven't done it yet," the actress explained.
READ MORE: Khloe Kardashian's Daughter, True, Owns a $1500 Louis Vuitton Purse