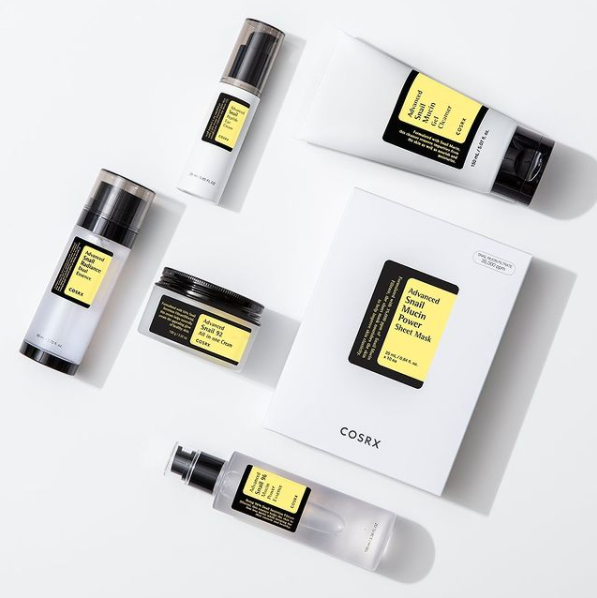 Credit : cosrx/Instagram
As the world of K-beauty is wide and wonderful, it took some time for K-beauty experts to decide on the best k-beauty products of 2020. Here are the top K-beauty products to include in your 2021 skincare routine as compiled by K-beauty authority Jude Chao of Fifty Shades of Snail, and the biggest K-beauty online retailer in the US, Soko Glam.
COSRX Advanced Snail Cleanser, Dual Essence, and Sheet Masks
K-beauty has brought us some weird but effective skincare ingredients, and snail mucin or slime is one of them. Snail mucin covers a lot of skincare concerns, including dryness and acne. Apart from their smash hits, Advanced Snail 96 Mucin Power Essence and Advanced Snail 92 All In One Cream, COSRX introduced three new additions to their snail skincare line - a cleanser, a dual essence and a sheet mask. Chao is a loyal user of their first two products and suffices it to say that the new ones did not disappoint. She shares that the cleanser is pH balanced (6.5), the sheet mask is great for eczema, and she's on her second bottle of the dual essence.
Then I Met You Cleansing Balm