Wellness has been one of the main priorities this past few years, most especially during the health crisis.
Last year, we learned the power of DIY and at-home treatments as we dedicate one day and indulge ourselves in self-care. Most of us level up our skincare routine, all thanks to YouTube and various blogs.
In a report obtained by Allure.com, NPD Group conducted a consumer analysis stating that most of the respondents mentioned that the health crisis has directly changed their skin-care habits.
With the drastic change in our lifestyle, beauty experts believe that this will play a significant role in the industry and the rise of new beauty and skincare trends.
Here is the rundown of emerging skincare trends in 2021, as told by the experts.
In Case You Missed: Discover January Jones' Lavish Winter-Ready Skincare Routine
The Power of Face Masks
Following the demand of K- beauty technology, there is no denying that the global market was fascinated by the youthful and glowing skin of Koreans--from their serums, ampoules, toners, hence the widely used term "10-step Korean skincare routine."
Interestingly, K-beauty also introduces the benefits of using face masks in the global market. As you all know, it is a face-shaped sheet fabric that is soaked in a nutrition-packed solution called serum. For a few dollars, you can get dewy and hydrated skin in less than 20 minutes.
Sephora's Beauty Director, David Razzano, told Editorialist.com that he foresees the rise of this trend because most people have limited access to salons and spas, not to mention the pesky effects of maske.
"As such, we saw a large number of people turn to products that allowed them to create a spa-like experience at home with the same professional-level results," he explained.
Also Check: Modern Shag is 2021's Biggest Hair Trend
The Popularity of Hero Ingredients
As mentioned above, the majority of people are paying attention to their health and wellness. People are now looking into what they put in their body and most likely the ingredients and their skincare products.
The surge of clean beauty has become popular in the past few years. Actress Gwyneth Paltrow and reality star Kourtney Kardashian launched their brand Goop and Poosh to promote a healthier lifestyle.
Hero ingredients, also known as all-star ingredients, are organic or botanical materials that mostly contain antioxidant properties for younger skin.
This includes oils such as rosehip, botanical squalane, hyaluronic acid, vitamins C and A, dark berries, green tea, pomegranate, shea butter, some fatty acids many more.
Scalp Care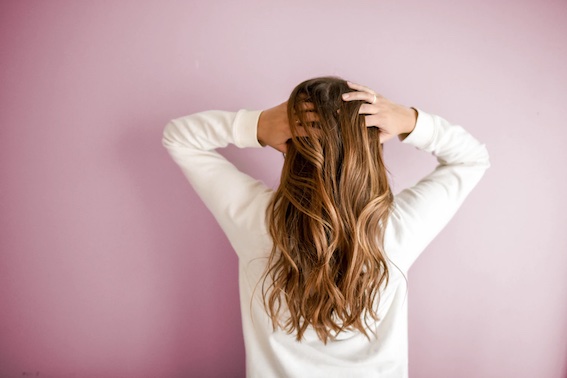 Another 2021 skincare trend that would emerge is scalp care.
2020 has been one hell of a stressful year, and we all know that too much stress can lead to breakouts and hair fall.
New York City dermatologist Dr. Michelle Henry told Forbes that the COVID-19 pandemic has also led to a rise in hair loss. With this, she thinks that this will prompt a bigger trend in terms of skincare.
"I think we now all understand that our scalp is literally just an extension of our facial skin and that it deserves the same attention that we give to our face," she explained, adding "I've been having a growing conversation about scalp care and how to utilize skincare ingredients in scalp care, and I think this will be a huge thing in 2021."
Read More: A Guide to Hailey Bieber's Athleisure Look with Her Cult-Favorite Leggings