Nov 16, 2020 04:12 AM EST
(Photo : Greg Doherty/Getty Images) Go short and rock a bob just like Vanessa!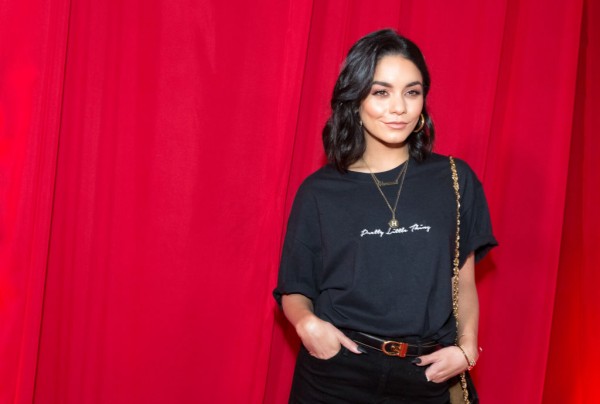 Barely a month after cutting her waist-long tresses, Vanessa Hudgens has undergone another hair transformation after wrapping up filming for the Netflix film adaptation of the musical Tick Tick...BOOM! Cosmopolitan revealed that in a movie wrap-up tradition with hair stylist, Mandy Lyons, Lyons cut Hudgens' hair into a bob, just like she did after Hudgens finished shooting Second Act. A bob is a long way from waist-length hair, but Hudgens has always been open to change. From a pixie cut (which she hated) in 2011, rainbow hair in 2014 to red hair for Halloween that same year, to bobs, shags and hair color changes throughout the years and more recently - curly hair during the lockdown in March, Hudgens has managed to carry everything with style.
Beauty editors everywhere have been begging her to reveal her hair care secrets as the High School Musical alumna has always had enviable volume and shine. While we wait with bated breath for that revelation, let's explore short hair cuts for every face shape so that you can do a Vanessa chop if you're so inclined.
Round
Think Charlize Theron, Chrissy Teigen and Selena Gomez. Round faces are typically symmetrical with no major angles. To create balance for a round face, go for a blunt bob so the crisp ends can add elegance. You can also ask for a pixie cut which you can style with side-swept bangs or go for a textured pixie with wispy pieces that you can style around your face. To elongate your profile, you can mess up your pixie cut and style hair upwards with a volumizing dry shampoo. Allure likes John Frieda Luxurious Volume Volume Refresh Dry Shampoo or Keratin Complex Volumizing Dry Shampoo Lift Powder. If you want to go longer, you can do a lob (long bob), then part your hair deeper on whatever side you're most comfortable with to create a more oval shape.
Also read: How to Cut Your Own Hair: Tips on How to Trim Long, Short, or Curly Hair
Square
For faces with strong angles like Margot Robbie, Zoe Kravitz and Keira Knightley, a wavy lob will soften those angular jawlines. You can also go very short with a textured pixie as often seen on Kravitz. It's a short, choppy haircut that hugs the shape of the head and brings out the eyes. It's also very youthful and fun.
Heart
Reese Witherspoon, Jade Pinkett-Smith and Kerry Washington are your girls. The have larger foreheads, then the face gets more angled and ends with a pointed chin. If you're going for a bob, make sure it goes past your chin to soften it. You can also balance a sharp chin and wide forehead with blunt bangs and short beach waves. Stylist Joseph Maine adds that bangs are always a great option for this face shape.
Oval
Oval faces are considered the ideal shape since they're perfectly symmetrical from top to bottom and can get away with most cuts. Think Rihanna, Kate Middleton and Jessica Alba. Lobs are the most versatile, either cut straight or with layers. You can also go with a side-parted bob or the classic but iconic pixie cut Emma Watson went for some years ago.
Snip away!
Related article: Best of 2020: Hair and Skin Care
See Now: 100 Most Beautiful Women In The World
PHOTO GALLERIES
BEAUTY IDEAS
HOW TO