BEAUTY
Nail It! Top Nail Trends for Winter 2020
Nov 11, 2020 06:13 AM EST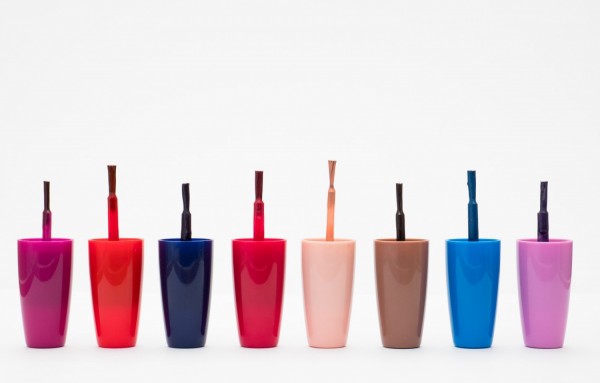 (Photo: Dan-Cristian Pădureț / Unsplash)
Give your nails some TLC! Here are the top nail trends for winter 2020.
Matching your nails to your outfits is always fun. As you transition to your winter wardrobe, nail polish hues are also shifting from the summer and fall color palettes to something more suitable for winter. While many are happy enough to stay with vivid summery colors to brighten those gloomy winters days, some love trying out new shades and shapes to land that picture-perfect winter manicure. Here are the top winter nail trends for 2020:
Winter Blues
For this winter season, shades of deep blue are on-trend. For the prefect royal blue, Harper's Bazaar loves Chanel's Le Vernis Longwear Nail Colour in Rhythm. As they describe it, it's "dark and warm without being too moody." Another bold shade of blue is Sundays Non-Toxic Nail Polish No.35. A more neutral shade of blue that's sure to go with any outfit is this soft blue-gray shade called Air Dry from Essie Expressie Quick-Dry Nail Color. For a vegan option, Cosmo recommends Sally Hansen Good Kind Pure Nail Polish in Crystal Blue. It's an icy blue shade that Frozen's Elsa would find appealing. For some sparkle, go for Essie Nail Polish in Once In A Blue Moon.
The Color Purple
Another dark color for this winter is purple. Purple is moody, edgy, and fit for royalty. Cosmo's top pick for a shimmery purple is Sally Hansen Color Therapy Nail Polish in Plum Euphoria. Two coats of this and you're good to go. Harper's Bazaar also votes for Opi's Infinite Shine Gel Lacquer in Turn on the Northern Lights. Another shimmery and more feminine option is Essie Nail Polish in Girly Grunge. If you're leaning towards the dark side, Cosmo guarantees you'll like Rooted Woman Nail Polish in Renewed. It's a very deep plum color that's almost black. Goth girl vibes right there.
Double French Manicure
As if the classic French manicure wasn't sophisticated enough, here comes the double French manicure. You can achieve this with two shades of neutral polish and some scotch tape. Tom Ford Nail Lacquer in Toasted Sugar and Ella + Mila Nail Polish in Stonehearted look so good together.
Also read: Here Are The Hidden Risks Of Getting Gel Manicures
Metallic Earth Tones
If you prefer sticking to neutrals, update your usual nude mani and try metallic earth tones. One of this winter's trends is painting each nail multiple shades of earth tones. Choose four to five different colors such as gold, silver, bronze, and rose gold. Add a sliver of white nail polish to make the colors pop. Cosmo's top picks include OPI Nail Lacquer in Alpine Snow, Essie Nail Polish in Good As Gold, Ella + Mila Dream Collection Nail Polish in Mirror Mirror, and Orly Breathable Treatment + Color in Fairy Godmother. A silver French manicure is also trending this winter.
Leopard Print
The easiest way to achieve this trend is by getting some nail wraps or stickers. If you're feeling extra crafty, use a toothpick or a nail art kit and grab some black or dark brown polish to draw the spots and use a neutral shade for your base.
Mustard Nails
Brighter than a nude polish but still neutral enough to go with most of your clothes, mustard nails are unusual and effective use of color. Cosmo recommends two coats of Cirque Colors Creme Polish in Urbanized.
Detailed Nails
Whether painting simple geometric shapes, recreating mini Chanel logos or going crazy with the nail art, detailed nails are making a statement this winter. So is painting your nails a different shade each. Go monochromatic with one color family or mix and match to your hearts content.