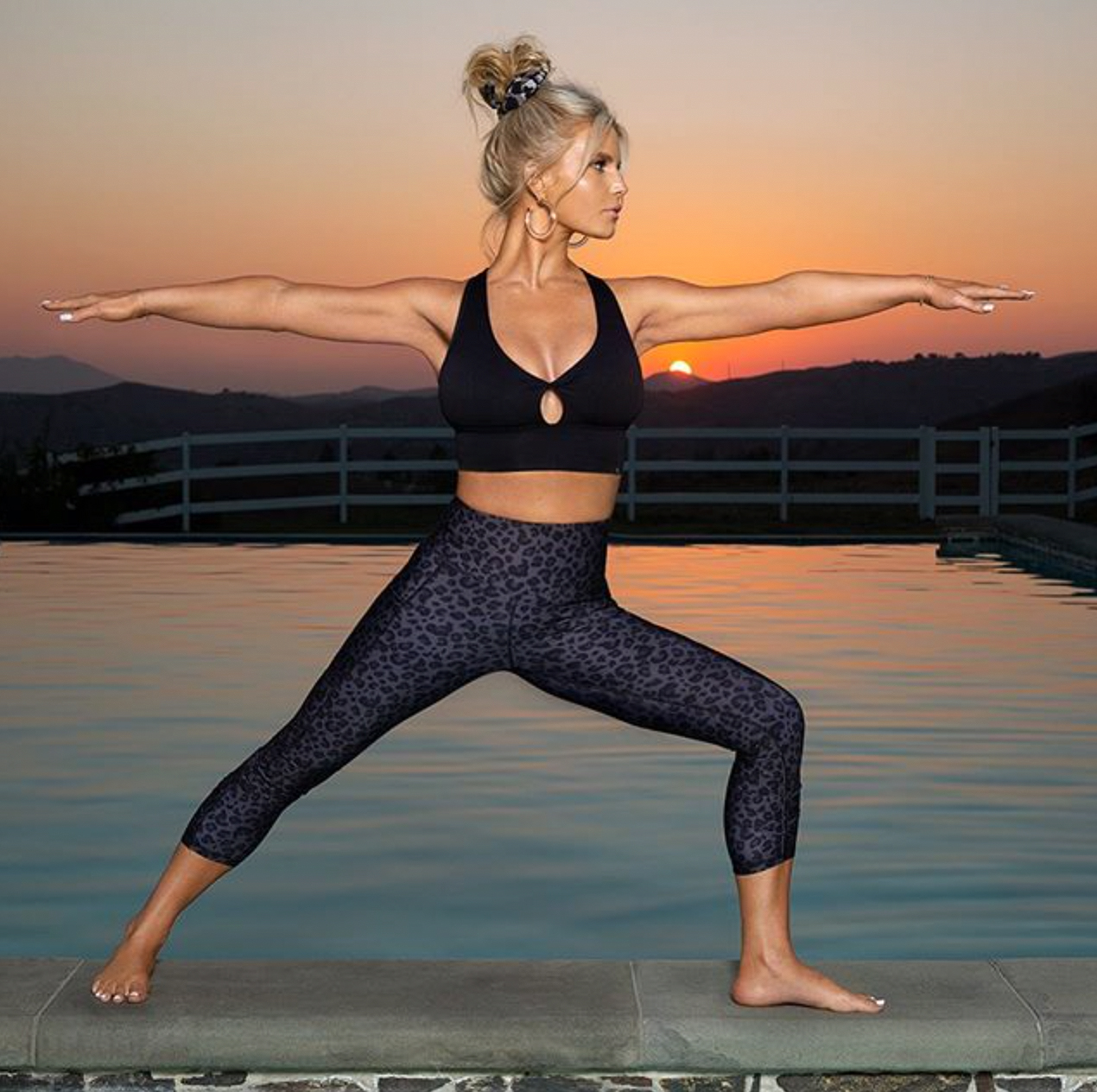 Credit : Jessica Simpson Instagram
Jessica Simpson inspires everyone with her amazing body transformation after 100 pounds of weight loss.
Simpson flaunts her striking warrior yoga pose with an amazingly toned body. The singer-actress inspires everyone through her latest Instagram post. Envious of Jessica Simpson's weight loss transformation?
On September 28, Simpson uploaded an image of her perfect yoga move; sheis dressed in a simple black sports bra and leggings. The 40-year old singer looked fierce, standing on the edge of a massive outdoor pool, while the lovely sunset is shown in the background.