Sep 29, 2020 12:58 AM EDT
Alicia Keys Is Ready To Launch Her Cruelty-free Skincare Brand This Holiday Season(Photo : Alicia Keys Instagram)
Alicia Keys is ready to launch her own beauty brand, a cruelty-free skincare product, this coming holiday season.
Alicia Keys partnered with E.l.f. Cosmetics for a beauty and lifestyle brand that is cruelty-free. She revealed her excitement on her Instagram account with 20 million followers. The new brand name is "Keys Soulcare" and its gearing up to launch in a few months.
The singer expressed her happiness, "My fam! I have been in dying to share something really special with you. Something close to me and that will bring us closer to ourselves, our radiance, our confidence, and each other. A place where we can have a real conversation about who we are and whom we want to be". Keys wrote in the caption together with her video posted on Instagram.
Alicia's beauty products were nine months in the making and getting ready to launch for the holidays. "Keys Soulcare" will launch with a sage, oat milk candle, and another two skincare products. Alicia Keys beauty product will expand further by 2021 as well.
Alicia Keys Cruelty-free Skincare Brand Ready And E.I.f Cosmetics
The brand is developed with the help of Dr. Renee Synder, M.D., co-founder of W3LL People. Though E.I.f. did not announce any prices for the upcoming brand, Tarang Amin, chief executive officer of E.I.f., described the brand as "entry-level prestige." WWD, in an exclusive interview with E.l.f , shared that the brand will launch even more products in 2021 across seven different categories.
E.I.f 's press release mentioned, "Key Soulcare is a culmination of Alicia's personal skincare journey and her passion for bringing light into the world. Her new lifestyle brand will enable Keys' wide ability to explore conversations about inner beauty, wellness, and connection".
Keys shared her thoughts too, "Everyone is busy all the time that I don't think we create these small rituals for ourselves. Even the five minutes to wash my face - when I am able to create that space for myself I feel more beautiful, more powerful, more possible. That's Soulcare".
Back in 2016, the singer publicly shared her thoughts to quit heavy makeup through an open letter. She decided not to worry about not having a makeup on every time she needs to go out. It restrains her and made her feel superficial. It gives her the notion that she needs to prep up whenever or wherever she goes. To date, Keys chooses not to cover up anymore with heavy makeup and not to stop her emotional growth.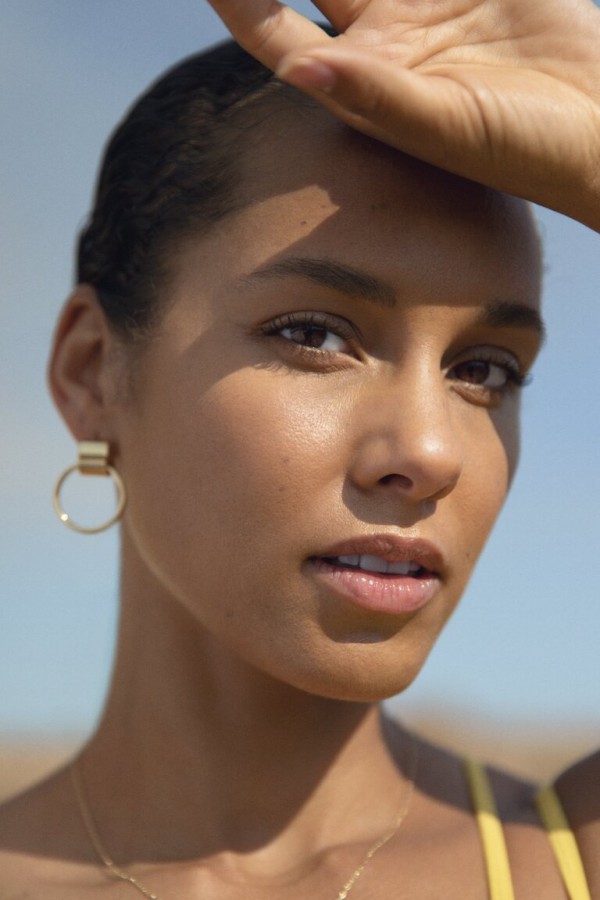 The singer shared her beauty nighttime skincare video on her YouTube page, December of last year. The singer admitted that her skin is prone to breakouts, and she has restrictions with many products that cause irritation to her sensitive skin.
Keys' shared her favorite face wash, toner, and blemish serum. On top of this, she shared tips and tricks for applying and doing her routine with the selected products she used.
This time, Keys is making her dream of being natural and love to live through the brand that is close to her heart.
Watch Alicia Keys on her YouTube channel here;

Read Also:
15 Best Natural, Organic and Vegan Perfumes
Use Coconut Face Balm: Swear, It Leaves Your Skin Soft and Supple to Touch
See Now: 100 Most Beautiful Women In The World
PHOTO GALLERIES
BEAUTY IDEAS
HOW TO