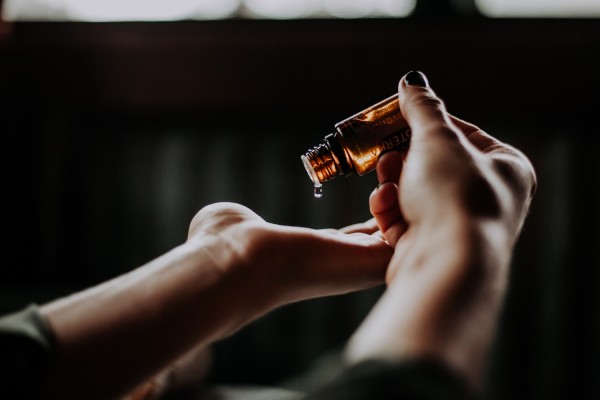 Castor oil is first known as a cure for constipation. And when a product is known to be a treatment for something, well, it can get stereotyped in the minds of customers. But there's so much more to castor oil beyond its perks for keeping a person regular. Like, for example, castor oil for hair growth.

Castor oil is an old-fashioned beauty treatment that's known for its natural antibacterial and antifungal qualities. It's filled with minerals, omega 6 and 9, vitamin E, and proteins. These nutrients all act simultaneously in providing you excellent health, glossy hair, and smooth skin. It is also suitable for those who suffer from hair loss, along with acne and rashes. With daily use, this kind of oil can give you a fuller, shinier, and healthier hair, as well as radiant, younger-looking skin.

Are you in hunt of the most exquisite brand of castor oil on the market? Well, you are in the right place. Below, we gathered the top 3 best castor oils this 2019.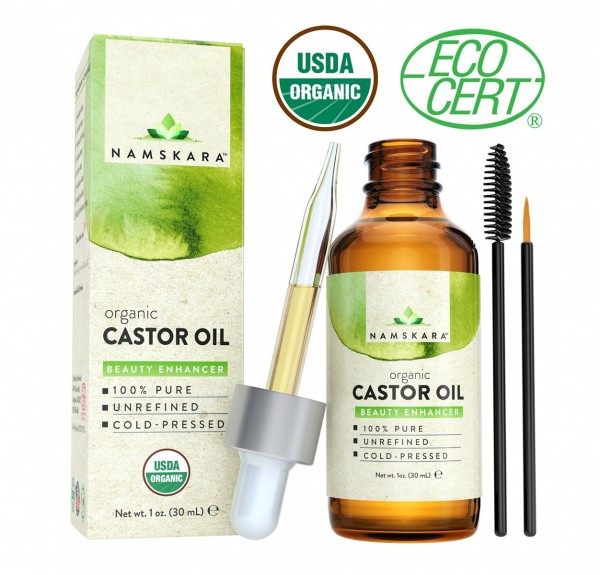 1. Namskara Organic Castor Oil
Namskara gives us this 5-star quality castor oil that's pure, organic, and safe for your skin and hair. It improves hair growth and glowing skin, and most importantly, without the harmful chemicals. It's extra virgin and cold-pressed, so that reduces your cares about allergies. This product is also vegan and cruelty-free that adds to its spectacular quality that makes it worth a try.
Be patient when using this oil, though. This is not an overnight treatment, so you'll have to wait for a little to notice its full results. It also helps to avoid flickering once you put the oil on your lashes and just maintain your eyes shut to stop the oil from causing discomfort.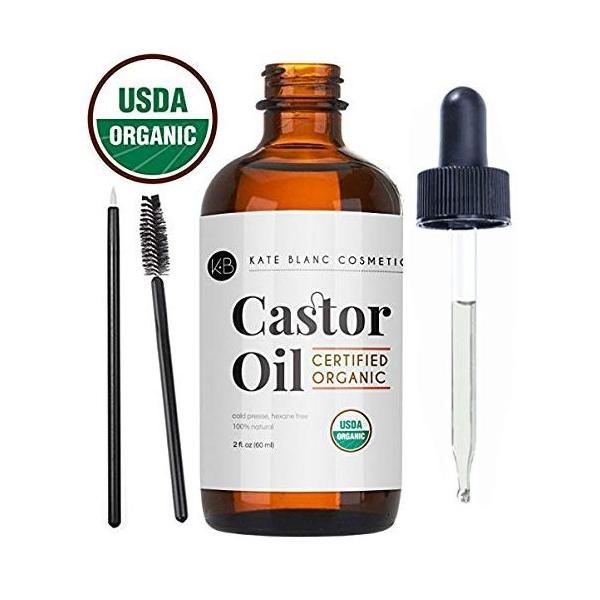 2. Kate Blanc Cosmetics Castor Oil
Another quality product for you to try is this cold-pressed castor oil from Kate Blanc that is organic and certified by the USDA. It is pure and free from harsh chemicals, and it is absolutely free from hexane. Apply it to boost the growth of your hair or to grow those lashes and brows thick and long. This oil is also great to use for the wonderful results of smooth skin.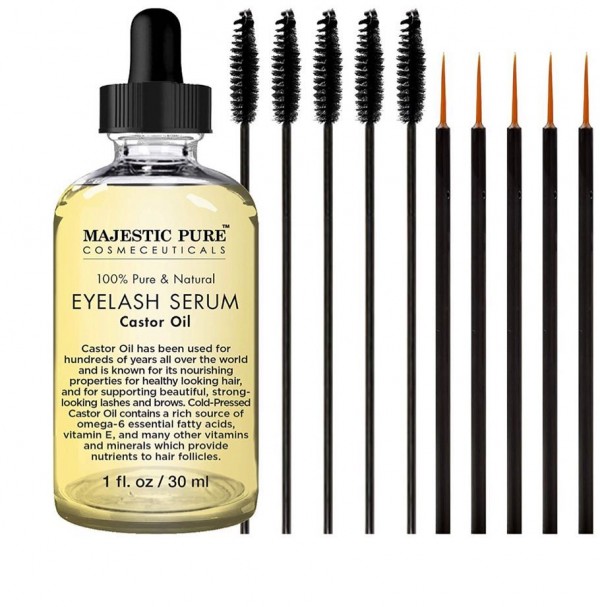 3. Majestic Pure Castor Oil Eyelash Serum
This 100% natural and organic castor oil is definitely a treat for your hair and skin. It has been proven to be effective for thinning hair, and also to make your lashes and brows thicker and longer. If you're suffering from hair loss, this oil could be a good treatment, too. Just apply an ample amount on the inner portion of the elbow area to make sure you have no allergies to this product. If it's all good, you can use the oil as you desire without a problem. This castor oil does work amazingly to the skin and hair. But it can take a few months to achieve noticeable results. So be patient, and there should be an improvement to your hair and skin after a while.