HOT GOSSIP
Shane Dawson, Jeffree Star Give First Look at 'Pig' Merch Collection
Oct 18, 2019 02:56 AM EDT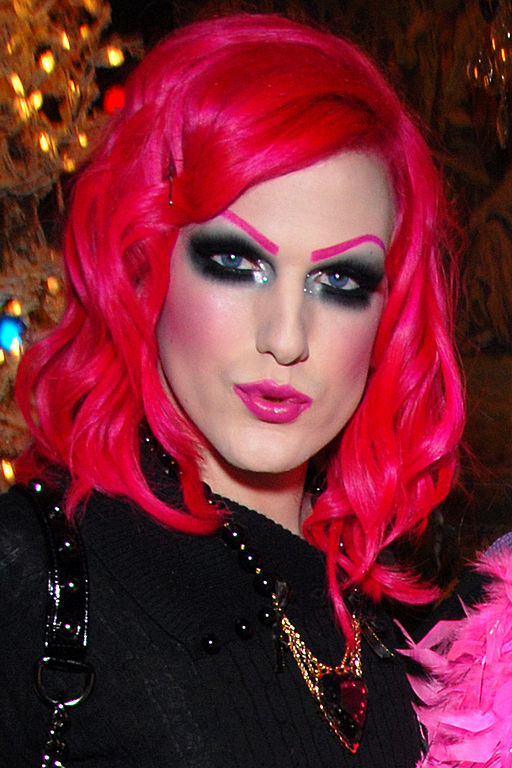 Credit : Toglenn [CC BY-SA 3.0 (https://creativecommons.org/licenses/by-sa/3.0)]
Internet celebrities Shane Dawson and Jeffree Star are finally giving us a glimpse of what their upcoming holiday makeup collection will look like.
A teaser trailer of their docu-series revealed a pig design on a hand mirror, akin to Jeffree Star's famous star-shaped hand mirrors.
The release date of their makeup collection is yet to be announced.
In the meantime, their collaboration for more pig merch, including two pig backpacks have sold out in under an hour.
Killer Merch, Literally!
Shane Dawson partnered with the online store Killer Merch, of which Jeffree Star is a co-owner. Killer Merch has been known to work with other celebrities, including the likes of Tiny Meat Gang, Kevin Hart and Lil Dicky.
Shane Dawson's collaboration with Killer Merch paved the way for the launching of 15 new products. We scoured pig-designed tees, fleece, hoodies, headwear, as well as accessories like phone cases. The designs on the merch included an animated pig, Ouija board-inspired, or with graphics that read 'Editeaing' and 'Oh My God' among others.
The pink and black hoodies, black pig 'OH MY GOD' joggers, 'Conspirary' shirt and hoodie, as well as An Andrew Siwicki EdiTEAing' hoodie, are available in sizes ranging from small to 4 extra-large.
The 31-year-old actor and internet personality also launched a cute pig-shaped backpack that was quickly sold to fans.
The merchandise was modeled by Shane Dawson and Jeffree Star themselves, along with Dawson's fiancé Ryland Adams, his sister Morgan Adams. Members of Shane's crew, including editing/filming partner Andrew Siwicki, were also involved in the process.
Jeffree Star took to social media to share a proud moment with Shane Dawson. Star further announced that the merch will re-stock soon, debunking rumors that the merch was a limited edition.
Here's the latest update from Star:
PS. I want everyone to know that @shanedawson will be restocking his merch store very soon! Today was one of our biggest launches EVER for @killer_merch and we are so proud!!! — Jeffree Star (@JeffreeStar) October 15, 2019
For those who can't wait for the pair to restock, it should be noted that their merch is currently being resold on eBay. The much-coveted $80 pink pig backpack is now selling for almost $500.
Their hoodies are selling for more than twice its original price, while their pig slides are selling for five times more than the price on Shane Dawson's Merch site.
It is expected that fake merch will be floating around online before the famous pair re-stocks.
Meanwhile, the "Internet Famous" actor is set to launch a makeup line with another company owned by the 33-year-old makeup mogul, Jeffree Star Cosmetics. The holiday collection is expected to include nine Mini-Controversy palette and 18-shade 'Controversy' eyeshadow palettes and six liquid lipsticks.
What's Net?
Shane Dawson also took to Instagram to share a teaser of an upcoming docu-series, "The Beautiful World of Jeffree Star." The teaser included several swatches of their much-awaited eyeshadow palette.
Since Dawson and Star announced their makeup collection in January this year, the two have yet to reveal any updates about their makeup launch until now -- and it's all worth the wait!
The sneak peek featured a new hand mirror design with a pink pig with X-marked eyes. Apparently, the success of their Killer Merch collaboration means their makeup line will also be pig-themed.
Fans are also speculating that the makeup collection will be called 'Conspiracy' based on the Killer Merch clothing that launched.