BEAUTY
Joker Movie: Pull Off the Clown Prince Look this Halloween!
Oct 14, 2019 07:44 AM EDT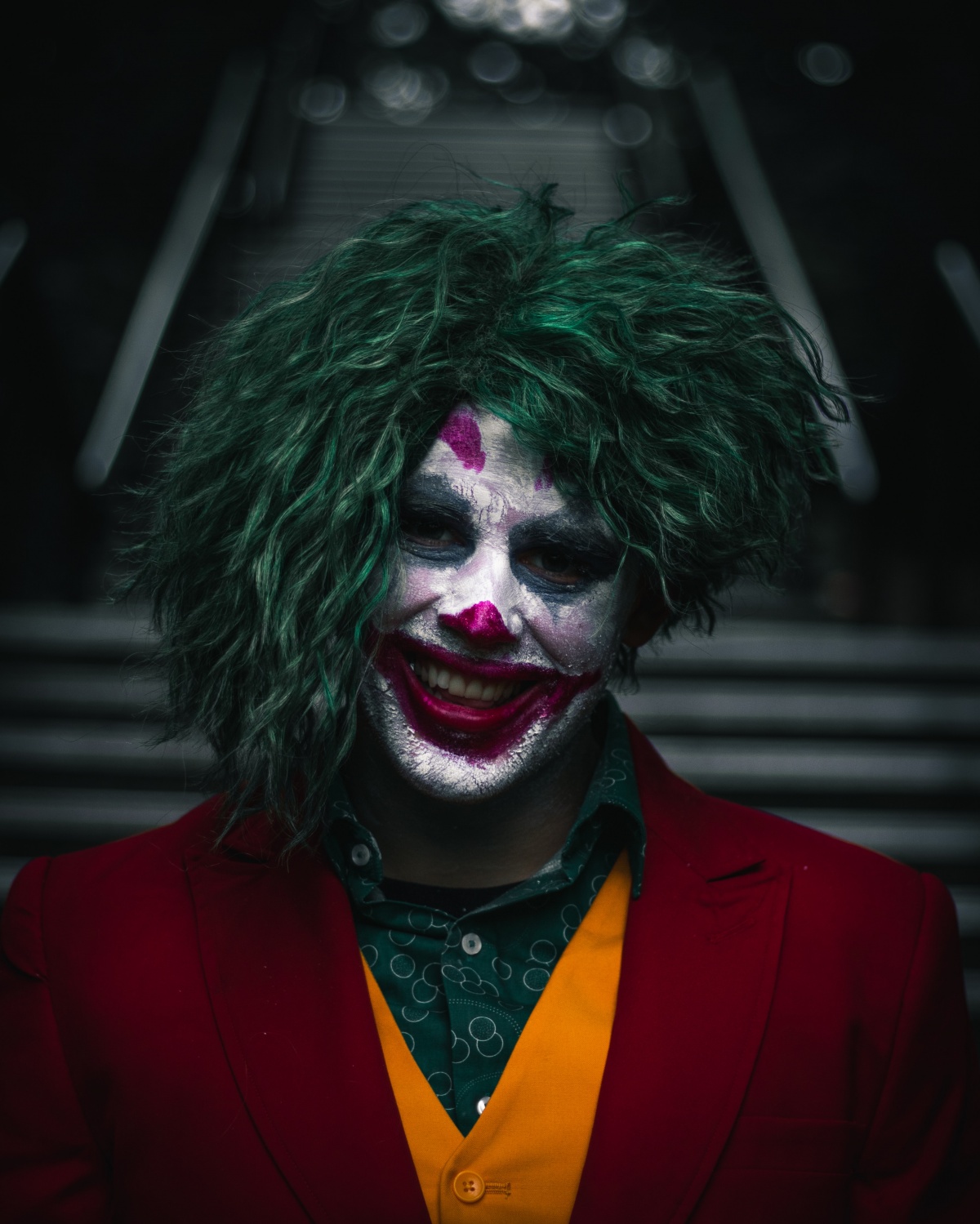 Credit : Photo by Daniel Lincoln on Unsplash
How do you look like the iconic nemesis of all time without looking like a joke?
This Halloween costume strays from the mime-look apparent in other Joker Makeup Tutorials. We are featuring three different looks: Joaquin Phoenix's Joker Makeup Tutorial, a true-to-life Heath Ledger Makeup Tutorial, and one that's haunted chic.
Joaquin Phoenix beats Will Smith's "Gemini Man" for two consecutive weekends now as fans of the psychotic super-villain and one of Batman's greatest arch-nemesis.
Inspired by the movie that has been predicted to gross $1 billion, we're predicting the Joker look will be popular at this year's Halloween.
Go ahead and practice the villain's iconic phrase, "Why so serious?"
Don't forget to rehearse your heart-breaking, horrendous story of how those scars came to be.
2019 JOKER JOAQUIN PHOENIX
1. Start off with a clean base, free of oil and makeup.
2. Next, use the sponge technique to apply white, water-based face paint on your forehead, cheeks, nose and chin.
3. Grab a pointed brush to apply blue, water-based face paint in a V-shape like when you're applying concealer, and slide it down quickly to create a teary-eyed edge. Do an inverted heart shape on your brow bone extending to your forehead. Repeat on the other side.
4. Now, use red water-based face paint for a large teardrop on your nose (instead of rounded like an actual clown).
5. Using the same skin-safe red paint, start drawing the thin smile and fill in your lips. It's important to stick to the same color.
6. Make red brows about an inch above your natural brow line and twist your brush towards the edges for a fine tip. Make sure you're not drawing these faux brows too thin.
7. Finally, spray on setting spray so your Joker look will stay on throughout the night.
8. As for your outfit, go for a bold red coat over a vest and button-down. Finish with red bum-hugging trousers.
2008 JOKER HEATH LEDGER
1. We like this technique for making those smile scars true-to-life. It uses non-sulfur modeling clay to create scars with tapered edges, then hot-gluing it on melamine board that's prepped with Ease Release.
2. While waiting for the scars to cool, you can start mixing 2-part silicone. Add one-part Smooth-Cast 300 Part A and one-part of Part B, making sure not to double-dip. Mix the solution for 90 minutes and pour it over the clay scars.
3. Once it dries, you can remove the clay scars from the board using isopropyl alcohol.
4. For a flesh-like appearance, apply Skin Tite Silc-Pig flesh pigment one-parts each of Part A and Part B, mix for 30 seconds. Use this to paint your scar molds and make it flesh-like.
5. Again, start with a clean base because makeup wears off easily when you have oily skin.
6. Next, take a silicone scar and apply it on your face using Skin Tite adhesive (equal parts A and B, combined). You may use baby powder so you can see the outline of the silicone scars.
7. Finally, take your cue from our previous makeup tutorial and apply white water-based face paint on your face, patting it on with a sponge (not a brush which creates strokes).
8. Paint the lips and scars with red water-based face paint.
9. Complete this look with an emerald green pencil skirt over sheer black stockings. Don a purple button-down and black tie. Finish off with gray hair with green tips -- or a wig! Now go and wear this Halloween costume at work!
1. Start with a white cream foundation like NYX Professional Makeup SFX CRÈME COLOUR (which is available on Amazon). Use the same sponge technique as the previous tutorials and set it with SFX Setting Powder.
2. Next, go for Joker's iconic purple and green hues. Opt for a high-impact pigmented purple eyeshadow like Sugar Pill's Poison Plum or try the dramatic Anastasia Beverly Hills Norvina Eyeshadow Palette.
3. Skip the typical red brows and go for green brows for a dramatic look. Choose a deep dark shade like Sephora Collection Retractable Waterproof Eyeliner in Glitter Green. And no, you don't have to paint it above your brows, just apply it on your natural brow line.
4. Red lips are non-negotiable. For that cynical smile, line your lips with Nars Velvet Matte Lipstick Pencil-Mysterious Red and extend beyond the corners of the mouth. To really cop this look, be sure to smudge your lipstick all over.
5. Finally, line your eyes using Kat Von D Ink Liner - Trooper. Create a sharp winged tip.
6. Complete this look with a dark velvet pinstripe blazer over a vest and button-down. Don a bold wig for impact.