BEAUTY
Jeffree Star Makes $20 Million Over Blood Sugar Eyeshadow Palette
Oct 08, 2019 07:20 AM EDT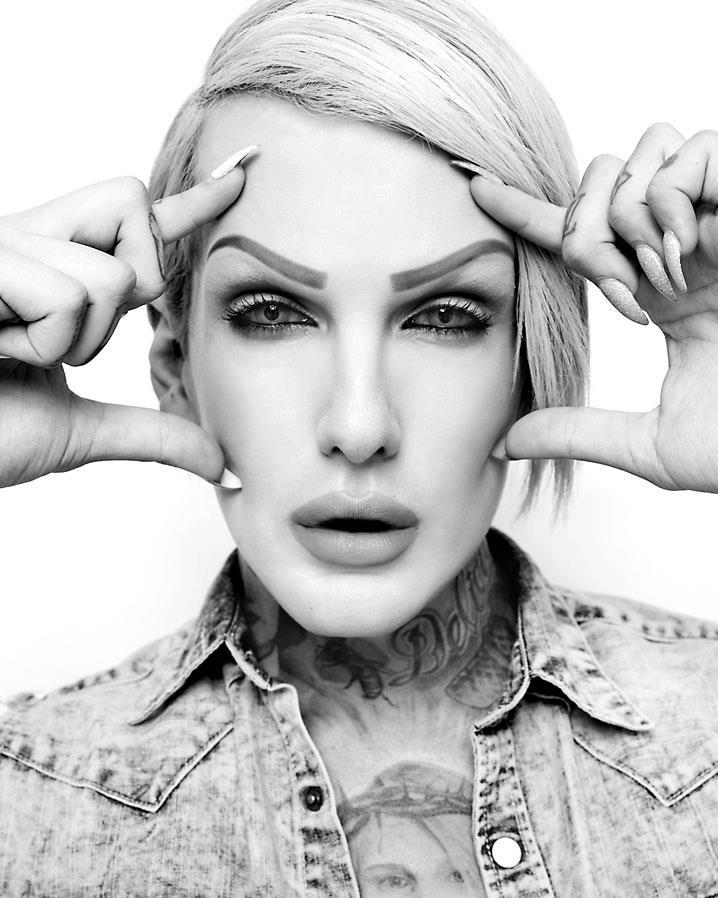 Credit : By Bobby Bruderle - http://bobbybruderle.com/, CC BY-SA 1.0, https://commons.wikimedia.org/w/index.php?curid=21372362
Leading beauty magnate Jeffree Star claims he earned over $20 million in profit for a single eyeshadow palette.
The said palette was shown in one of Shane Dawson's new YouTube series, "The Beautiful World of Jeffree Star."
How much?!
In Shane Dawson's second episode, "The Secrets of the Beauty World," Shane asked Jeffree how much he gained from his most famous palette. Jeffree summed up the numbers from his brilliant Blood Sugar palette on his phone calculator and revealed the staggering figure to Shane.
Very much surprised, Shane glanced at the camera and asked his cameraman, Andrew Siwicki, whether he was recording the phone screen that indicated "20,800,000." Shane then took Jeffree's iPhone and showed the huge amount to the camera.
Jeffree Star added: "You can probably take a million or two off that for costs for goods and all that," which means he still has around $19 million. Jeffree's eyeshadow palettes cost between $28 and $78 each, depending on size.
In response, Shane said: "So we have a lot to live up to," talking about their upcoming collaborative series.
Back in April 2019, Jeffree lost over $2.5 million worth of stock when thousands of products were stolen from one of his warehouses. He defined it as "the biggest theft I have ever experienced in my entire career," being very disappointed at that time. But if his eyeshadow palette amounts are anything to go by, he obviously bounced back from the loss amazingly fast.
Watch out for the collab!
In their latest youtube episode, Shane visited the Jeffree Star Cosmetics office and warehouse. During the said episode, Jeffree taught him how to recognize the discrepancy between the right materials and low-quality ones, as well as the effect of getting the consumer to feel nice and special.
Talking about his makeup products, Jeffree stated: "I don't like to add too much because I feel like it fucks with the formula." He also mentioned that he perfected eyeshadow, and he feels proud and happy for achieving such a goal.
"And everyone lives for it, so I don't want to add too much," he added.
They also talked about how Jeffree's products are made, how much the product costs, and how they process and make the products at the top of the beauty industry.
Jeffree also revealed he had trademarked specific words for their collaborative series.
"I know we've been working on trademarks and certain things for you, so "conspiracy" and "controversy" are now ours to use for anything in the makeup world," Jeffree said.
Star also appended that "illuminatea" is tricky, but he flipped the spelling to emphasize Shane's passion for conspiracy theories and "tea" expressing "drama." Shane was very thrilled about Jeffree's ideas and efforts for their upcoming project.
Jeffree Star's arising business empire is getting very interesting. Now, his ollaborative series with his close friend and YouTuber, Shane Dawson, will be the next big thing that his followers will look forward to next. The release date of the upcoming project hasn't been announced yet, but it will inevitably center on the "Drama In The Beauty World."