BEAUTY
Looking Like the Kardashians: Rock the Crimped Hair Like Kendall and Kim!
Oct 08, 2019 07:21 AM EDT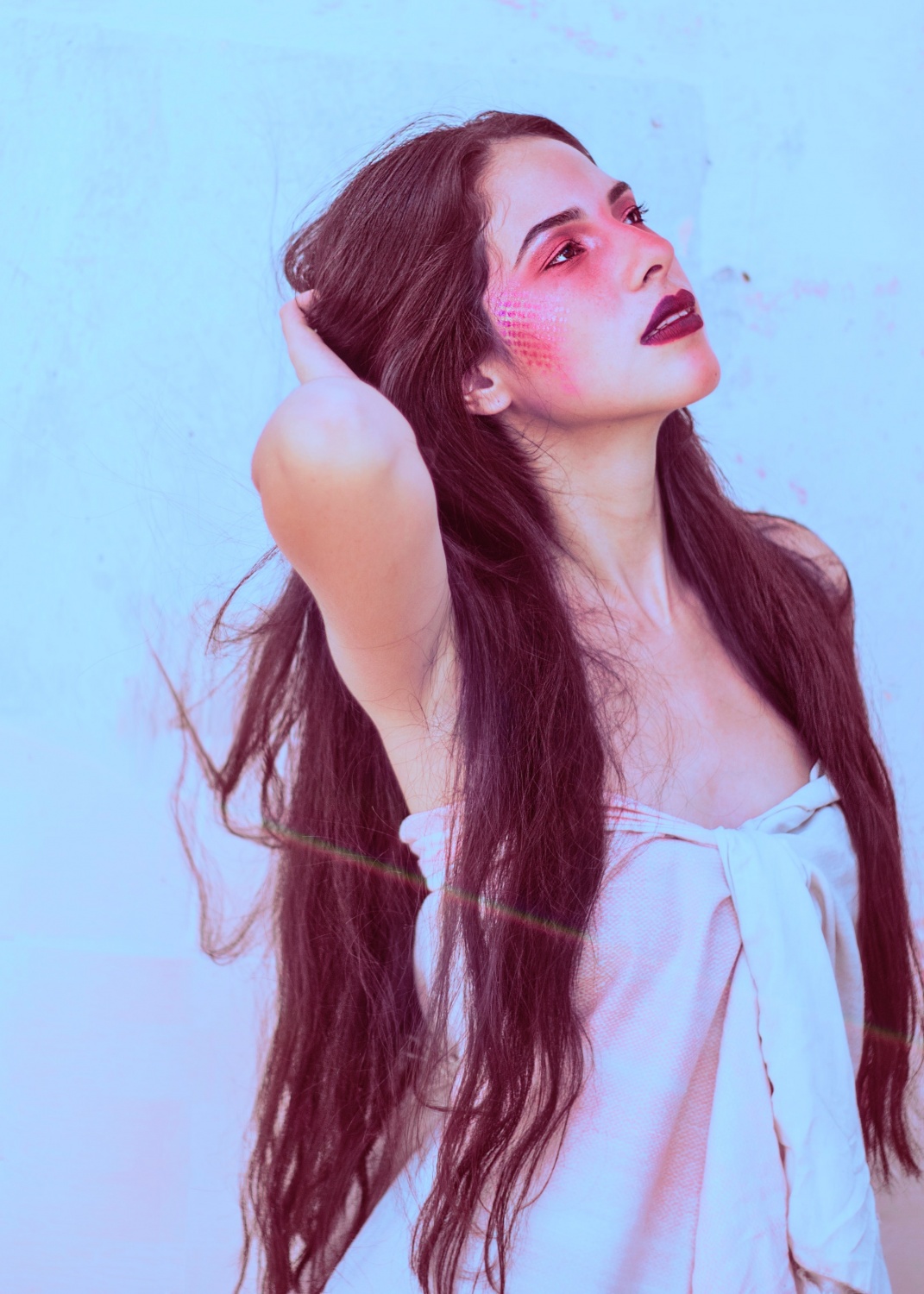 Credit : From Pexels by Paz shots
This 90's hairstyle is making a huge comeback this 2019 after celebrities like Tyra Banks and Beyonce bring the hair trend back in the past few years.
The latest among the celebrities to wear crimped hair is supermodel Kendal Jenner. She did not just wear a casual street look but donned the 90's hairstyle to Hailey Baldwin and Justin Bieber's second wedding. Her crimped hair at the wedding captivated her fans as she totally rocked it.
If you missed Kendall with her blonde hair, then you'll be surprised to find out that she did. Jenner went blonde for the Burberry show at the recent London Fashion Week and while she looked great with blonde, one can't deny she looks stunning with dark hair.
Of the change, her hair colorist, Cassandra Kaeding said that Jenner went back to dark brown as it would require less maintenance and it's her natural shade.
The supermodel wore her crimped hair at mid-length and opted for loose crimps-a lot like beach waves. This made for an elegant look that we never thought could be worn to a formal event, much more to a wedding! As usual though, Kednal made it possible.
Jenner completed the look with a velvet grey maxi dress that made her shine. Joining her at the Justin Bieber and Hailey Baldwin wedding were Katy Perry, Ed Sheeran, Travis Scott and Justine Skye.
Like the look that much? You can recreate Kendall's look at home with a crimping iron like the Amika High Tide Deep Waver. Simply part your hair and grab non-uniform size pieces for a natural style. This gives you that relaxed crimped look like Jenner, which you can wear all through fall as well as for the holidays.
Meanwhile, if you've been Keeping Up with the Kardashians, you'll know that Kendall wasn't the first of the Kardashian sisters to don the crimped hair trend. Her sister Kim Kardashian West rocked crimped hair in a high ponytail. She wore it several times during fashion month, even letting her hair down to show the lustrous waves crimping has done for her.
Kardashian-West made crimped hair look great for the daytime when she sported a trench coat in Kanye West's Sunday Service in California. She defined her crimp with more texture when she sported a white bodycon top and high-waist reptile-print skirt with a high slit for a night out with the rest of the Kardashian sisters.
Steal the look by making sure the front is sleek, so there is a contrast in texture. Play with nostalgia while keeping it modern. That crimped look will make you look "extra" like the Kardashian sisters.
Need a few more style tips? Here's a quick step by step for crimping:
Step 1: Freshly washed hair works best for crimping. Nourish with shampoo and conditioner for a clean base prior to crimping.
Step 2: Protect your hair from drying with a Blow Out Heat Spray.
Step 3: After sealing your hair with a hair protector, blow-dry your hair.
Step 4: Make sure your hair is tangle-free. You can use a detangler or brush your hair with a smoothing boar bristle brush. Smooth hair is a must before you start crimping.
Step 5: Part your hair into uneven sections. Have some bigger crimps and other smaller ones so you can achieve a more natural effect. Start crimping from your hair at mid-ear part for an effortless style.
Step 6: Choose your tool: zigzag iron or old-school crimper; it's your choice. Both heating tools will crimp your hair, but if you want wider crimps like Kendall Jenner, then the newfangled zigzag irons are the way to do it.
Here are a few more tips to make sure you crimp the Jenner-Kardashian way:
Tip #1: For thinner hair, crimp on a low setting. The thicker the hair, the higher the setting you need to use.
Tip #2: Crimp your hair horizontally, holding down the crimping tool for about 10 seconds to set the crimp in place, longer if you have thick hair.