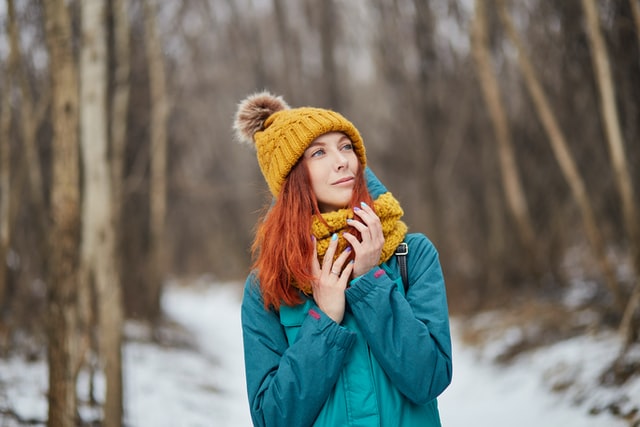 Credit : Photo by Tengyart on Unsplash
With fall officially upon us and the cooler months now just right around the corner, it's safe to say that it's going to be the wintertime before you know it. While most of us can readily admit that we secretly love the changing seasons (building a snowman, sipping on some hot cocoa, and celebrating the holidays with friends and family, anyone?), that doesn't mean that this time of the year doesn't come with its own vexing issues. Even though those hot, sweaty days of summer are now far behind us, we now have a new crop of beauty hiccups to tackle. Yep, winter now means we've got dry skin, a ruddy complexion, and messy, tangled hair to contend with -- among other unpleasant things, too, of course.
Sure, it can sometimes feel like you're the only one dealing with these problems, especially if everyone else seemingly looks fresh-faced, dewy, and completely happy in their cute scarves and knee-boots and naturally rosy cheeks. What's an aspiring beauty maven to do? Fortunately, enjoying the winter months doesn't have to mean that you're stuck looking like a hibernating bear that just stumbled out of its cave. If you're tired of struggling with skin and hair that just won't obey you, don't worry. You're not alone, and we've totally been there, too. And even better, we've got five handy tips for helping you tackle these five common beauty woes head-on, as well!
Dry, Chapped Skin