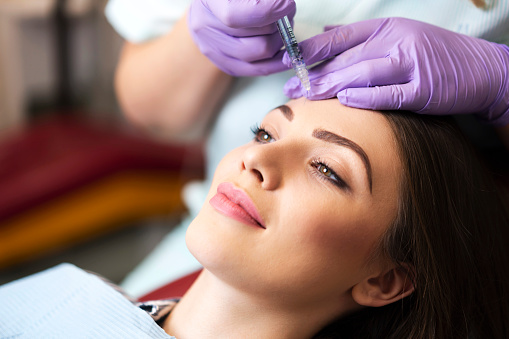 Credit : 5 Reasons to Give Botox a Try in 2021
Women from San Antonio to New York don't want to look in the mirror and see the increase of fine lines and wrinkles as we age. The aging process can take a grim toll on the youthful appearance of your skin. As collagen levels become depleted over time, your skin can lose some of its fullness, which can make lines and wrinkles easier to see.
The good news is that there is a way to bring your skin back to life. Botox injection treatments have become the most popular non-surgical wrinkle treatment in the past decade. If moisturizers and other topical treatments just aren't cutting it for you anymore, it may be time to go under the skin.
Botox treatments are safe and highly effective in minimizing the look of fine lines, and wrinkles but also have other health benefits, including a reduction in migraine headaches. If you want a fresh new youthful look for 2021, having a Botox in San Antonio or New York might be the answer. Let's look at some of the reasons why Botox might be the right solution for you.
Eliminates Wrinkles