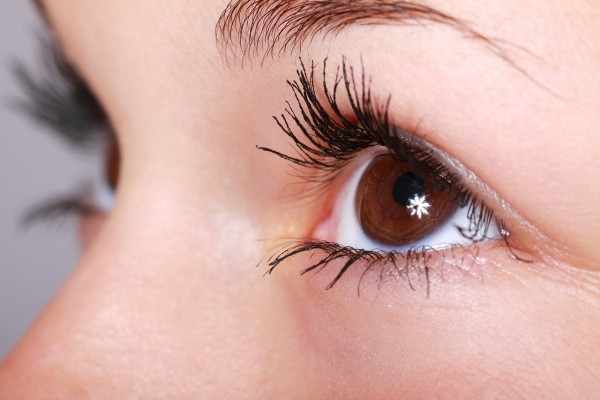 Over the years, long, dark eye lashes defined feminine beauty. It has been considered to signify beauty by artists over the centuries like Picasso's paintings and Dora Maar. Putting much emphasis in eyelashes has been considered aesthetically admirable. Others have also considered that having perfect lashes reflect the overall health of an individual. It mirrors diseases and congenital conditions because some disorders would result in the shedding of eyelashes.
Having well defined lashes would also give life to the eye emphasizing the sclera making it appear whiter indicating health and youth of an individual. It also makes the limbal ring pop out and become more prominent. The limbal ring is known to be more visible in the person's fertile years. Through the years, the limbal ring fades and as the person ages, having disorders like glaucoma will give a different color to the limbal ring. Therefore, putting emphasis to it by making your eyelashes bold or darker will be aesthetically attractive.
In ancient Egypt, they wear eye makeup on the eyelids, brows and lashes of wealthy royal men and women. According to them, it wards off evil spirits and gives some medicinal purposes. That is why, having good lashes was not only considered feminine but also gives significance to the masculine gender as well. Having good lashes on both the male and the female gender are considered as attraction magnets. That gave birth to a wide variety of eyelash enhancers in the market today.
Having known the facts, what are ways to make your lashes more attractive?
Put Moisturizer
Like the hair, adding moisture to your lashes will make the growth of hair healthier enhancing its elasticity to avoid breakage. We can use castor oil for this purpose.
Use Spoolie Brush
Using the spoolie brush will increase blood circulation in the area like giving a good massage to keep the growth of your hair healthy. Using this brush will also give direction to your growing hair. Normally, this will also increase the length of your eye lashes.
Purchasing the Right Mascara
Many innovations have been made with mascaras. They have incorporated the lengthening effect for the hair for individuals with shorter eyelashes. Some have scanty hair in the area and thickening mascaras would be of great help for this purpose. Know your mascaras well and what your hair needs to make it look good on you.
Removal and Proper Mascara Application
It is not enough for you to just purchase the perfect mascara. You need to know how to apply it properly to make it look more natural on you. Avoiding lumps and making it curl will give you the right aesthetic effect. Sideways motion will make your lashes look thicker. A downward motion will prevent you from removing your hairs on your lash line. Removal of mascara will also make your lashes less brittle.
Permanent curling mascara products are also a good choice to make your lashes look fuller and longer. You can buy an Eyelash Perm Kit, Full Eyelash Lift Kit - Semi-Permanent Curling for a more professional look. Results can last for as long as one month. When we curl our lashes daily, the hair gets caught in the curler therefore will eventually lessen out hair's thickness. With this product, every day curling is eliminated. This is a well formulated eyelash perm kit that will not weaken or make your hair brittle with each use.
Mascaras Must Be Changed Frequently
It is highly recommended that mascaras must be changed every three months. You must also observe to never let your mascara dry out.
Baby Powder Can Do Tricks
Sprinkling baby powder after your first application will avoid your lashes to appear thinly scattered. Make the baby powder your best partner for this chic trick.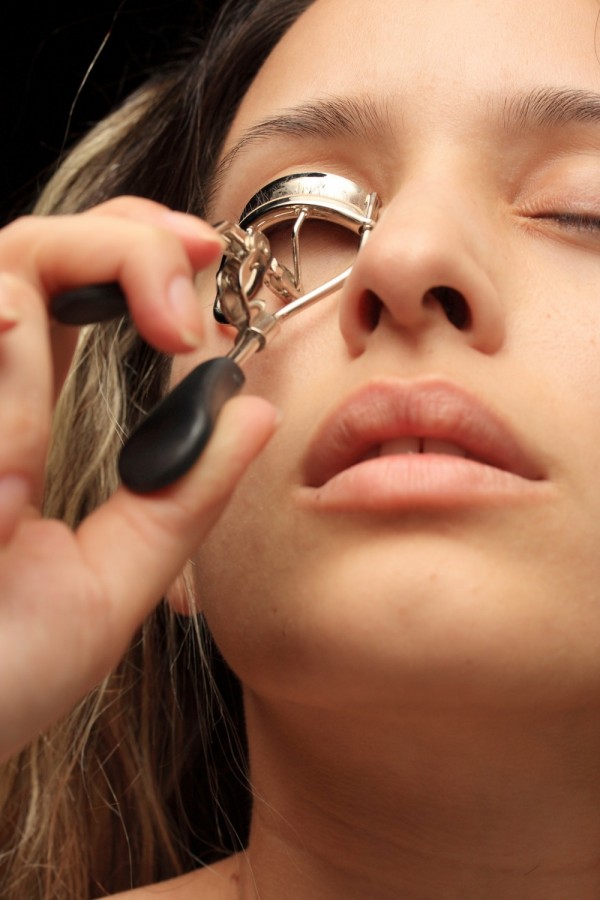 Be Expert In Curling
Curling your lashes needs no professional expertise but a technique like heating it before you curl will result in a more intense curl. You can also achieve bigger curls if you position your curler in a wider angle.
Put On Those Falsies
False eyelashes will be your best friend to achieve a more fuller eyelash look. Adhesives are well formulated to never harm your lash line. One of the great innovations in false eyelashes is to put magnets on them this Magnetic Eyeliner Eyelashes Kit, Magnetic 3D Eyelashes and Liquid Eyeliner with False Eyelash Curler, reusable False Eyelashes product by Essy Naturals are a great option for this. It is reusable and will definitely deliver results like a pro.
Use Natural Remedies
You can never go wrong with using natural remedies to keep your eyelashes thicker and longer. Coconut Oil, Vitamin E, Green Tea, Lemon Peel Oil or even Petroleum Jelly will be helpful. You can also choose Eyelash and Eyebrow Serum - Eyelash Growth Serum to Grow Lashes - Eyelash Enhancer - Eyebrow Serum Rapid Growth - for Thicker, Stronger, Healthier Lashes and Brows an eyelash serum by Essy Naturals with All- natural ingredients provides your lashes with that extra boost for healthier and more beautiful lashes.
Beat the Muggy Weather
Muggy weather can make your lashes look flat. To beat this weather effect, you can choose a water-resistant mascara which contains lesser amount of water and dries fast easily. Mascaras with too much water in its formula, when exposed to humidity, will let your eyelashes droop.